Continuing on with our War War II hands-on history unit study, we always manage to find a recipe or two that tastes pretty good and making ration cakes today was no exception.
Tiny liked the taste of these spice cakes and grew to appreciate war time cooking. However, he did say the cakes were an acquired taste. This recipe is butter-free, milk-free, egg-free and white sugar-free and helped him to appreciate to make do with what you had on hand to cook with.
The recipe comes from the Great World War II Projects You Can Build Yourself

book, which we are growing to love.
Hands-on History
Look at this pretty easy list of things you probably have in your house.

2 cups all-purpose flour
1 cup raisins
1/2 tsp salt
1 tsp ground cinnamon
1 tsp ground allspice
powdered sugar for dusting
Mixing bowl
3/4 cup honey
1 1/4 cup water
3 T. shortening like Crisco
1 1/4 tsp baking soda
1 tsp baking powder
12 paper cup liners/12 cup cupcake pan
Sauce pan
Preheat your oven to 325 degrees.

First combine the honey, water, shortening, spices, salt and raisins in the sauce pan.  Heat on stove and bring to a boil for 5 minutes. Then turn off and let the mixture cool.

In a mixing bowl, combine the rest of the ingredients, which are the flour, baking soda and baking powder. Mix it and you can sift the flour mixture for extra lightness, but Tiny didn't. He just threw it all together.

Then pour the cool liquid into the bowl and mix, but don't overstir. Then pour the batter into cupcake liners and bake for 20 minutes or until the tops are golden brown.

Then Tiny sprinkles some powdered sugar on the top. The cakes were just perfect and helped us appreciate time period cooking.
Because we do our unit study and lapbooks too as we plod along, I never have lapbooks in one giant download.
I also do it this way so that you can grab just the parts you need instead of downloading minibooks you may not need.
Grab the rest of this unit study and lapbook books below.
Hugs and love ya,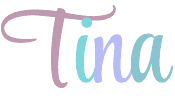 Don't forget to follow BOTH of my Pinterest accounts for more AWESOME pins.
Visit Tina Robertson's profile on Pinterest.