Titanic sank April 15, 1912 and I thought today I would share a few printable history cards for some easy memory work.
Titanic Sank April 15
The sinking of the Titanic makes for a fantastic homeschool unit study to do during spring.
I have a lapbook that we did back in the 100th anniversary but there is an never ending amount of fascinating tidbits and topics to learn about each year.
Titanic The Artifact Exhibition has a very helpful timeline that we looked over today and from it I created these 6 quick history fact cards.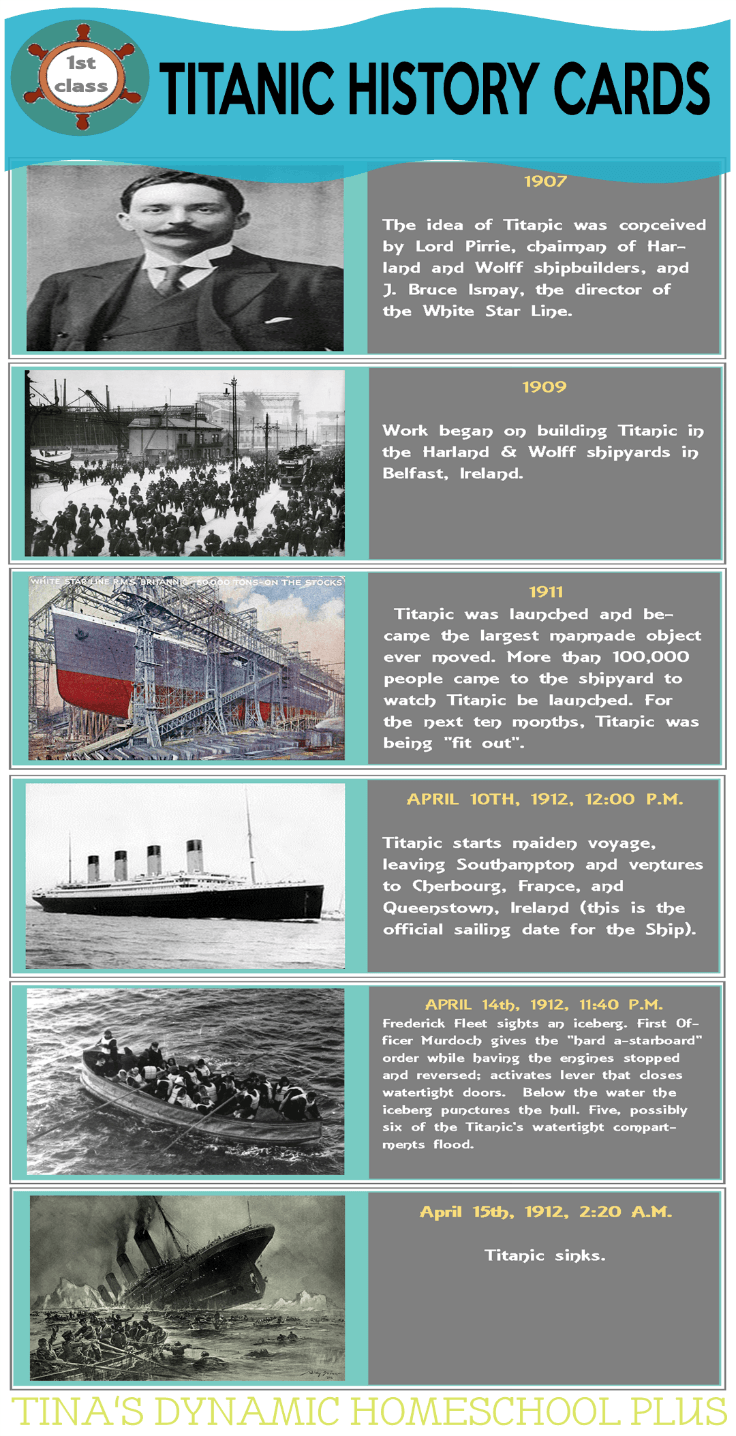 They make a nice addition to my present unit study. Just cut, fold over and glue and put the cards on an O ring for reviewing.
Sinking of Titanic Resources



A study of today's events that happened 103 years ago doesn't have to be long to appreciate the impact on history.
We loved reading the Magic Tree house story a few years back and then today just looking up some facts about the artifacts that went down on the Titanic made for quick bites of history that are fun without a lot of time spent on them.
Download 6 Free History Cards Here.
You'll love these other history resources.
Hugs and love ya