Leaving our Ancient Greece unit study, we are moving on to another huge unit study to focus on for American history, which is the Lewis and Clark Expedition. Today, I have the Lewis and Clark free botany 1 and 2 minibook printables.
Since this is our second time to visit this subject and with Tiny at middle & high school level now, I will have to spin out the topics in a different direction. I am looking forward to updating my previous unit study.
When we studied Lewis and Clark at an elementary level for my older set of boys, Tiny was very young. By the way, be sure to grab my first lapbook there.
I can't get choked up when I see this picture, well maybe a little, because your homeschool journey moves faster than you realize though you don't think so when you're in the moment.

Tiny has fond memories of that first study, so I am looking forward to building on his knowledge and love of our previous study.
So we looked over the unit study and have our ideas brewing about what he wants to learn.
Science of the Lewis and Clark Expedition
First, though I am updating some of those forms and changing them to add them to this second visit of this topic.
The botany notebooking page is on my previous unit study page, but we wanted a minibook of it so we can either create a lapbook page or notebooking page with mini printables.
The bottom line is that we don't have this unit study completely planned like I mentioned, but we have several ideas brewing. We may want to take some bunny trails because there is so MUCH to study.
So the botany notebooking page, which has been turned into two botany accordion fold minibooks gives us a starting point in our unit study.
Also, I wanted Tiny to review some of the over 200 plants that Lewis and Clark identified and name.
They didn't really "discover" them because Native Americans were already in the areas that Lewis and Clark traveled and were familiar with the plants using them as medicinal purposes and in every day life. However, Lewis and Clark did scientifically name them and organize them.
Lewis and Clark Free Botany 1 and 2 Minibooks
Tiny spent the morning looking over journal entries where provided, pictures and reading about where specimens were identified.
Look at this site Lewis and Clark Library and study the plants, journal entries and pictures and then fill out the minibooks.
Also I have the answers for the plants on the last page of the minibooks.
Download the books below, learn from the site above and identify the plants, give their scientific name and a few facts about each plant.
Fold accordion style and keep in a zipper pouch or better yet, a big ziploc bag like we do. Then, at the end of the unit study I will give you some ideas for layouts on your page.
GRAB THESE OTHER RESOURCES AND HANDS-ON IDEAS
I have some hands-on activities coming up! I can't wait to share them with you.
Hugs and love ya,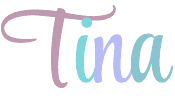 Don't forget to follow BOTH of my Pinterest accounts for more AWESOME pins.
Visit Tina Robertson's profile on Pinterest.

Visit Tinas Dynamic Homeschool 's profile on Pinterest.