Today, I'm excited because I did a color change for the 5 year holiday reference page as well as updating them to the years 2017 to 2021.
For a few years, I have done a passion pink and turquoise color. But today, I have named one purple-licious and aquazoom.
I normally try to get these 5 year holiday reference pages done by the first of the year, so I was a bit behind this year.
But these forms are used to help you plan not just your homeschool year, but vacations and days off of your school year.
By looking this far out, it helps me to decide when I want to take a family vacation.
I generally print several of these for my home management binder and my free homeschool planner.
Grab your color choices below or grab both of them.
If you're ready to start putting together your homeschool planner, be sure to grab one or both of these updated holiday reference pages.
And if you're ready to begin building your free homeschool planner, click below.
7 Easy Steps – "Tons of Options & Pretty Color" Begin building your planner
Step 1. Choose a Pretty Front/Back Cover
Step. 2. Choose Calendars/Appointment Keepers
Step 3. Choose Goals/Objectives
Step 4. Choose Lesson Planning Pages Right For You!
Step 5a. Choose Unique forms JUST for You! Not a kazillion other people
Step 5b. Choose MORE Unique Forms JUST for You!
Step 5c. Choose MORE MORE Unique Forms Just for You!
Step 7. Bind it! Love it!
Hugs and love ya,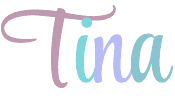 Don't forget to follow BOTH of my Pinterest accounts for AWESOME pins.
Visit Tina Robertson's profile on Pinterest.