Forget the homeschooling naysayers that tout familiarity breeds contempt and cozy up with the kids to enjoy the cold days of winter.
Look at 16 ways to make homeschool memorable during winter.
Baby, It's Cold Outside
Winter time doesn't have to be all work, take time to savor the season.
Who knows maybe you and I both can even sneak in a learning moment or two.
1. MEMORIZE SOME BEAUTIFUL WINTER POETRY.
2. CHECK OUT HISTORY MOVIES ON NETFLIX.
You know how I feel about history so it's always the subject that we want to lounge around and learn more about.
3. MAKE SOME HOMEMADE HOT CHOCOLATE.
I have tried numerous recipes through the years, but we all absolutely love the recipe by Pioneer Woman. Do you have any favorites?
4. MAKE HOMEMADE CHOCOLATE CHIP COOKIES.
Again, chocolate chip cookie are my sons' favorite though we seem to try different recipes each time.
5. STOP EVERYTHING AND DO ONE OF MY FREE LAPBOOKS.
Check out the one about Winter and about the Arctic & Inuit.
6. BOARD GAMES ARE ANOTHER FAVORITE OF MY BOYS.
Whether you use any of the free ones I have listed here or buy some, it is a fun way to change the day and add a bit of education too.
7. VISIT A MUSEUM. If the weather is warm enough, head to a museum to help avoid cabin fever.
8. ROCK CLIMBING (INDOORS). The boys have a coupon to try a rock climbing wall nearby that is indoors.
I'll update you on how they like it, but I think it's a great way to add some exercise in for active kids.
9. SEE A MOVIE. We love to go see movies during the winter and especially during the day.
Oh sure, you could stay home for a movie night, but my boys love going to the theater.
10. CREATE A WINTER BUCKET LIST. What would your list include?
11. MAKE PAPER SNOWFLAKES. Does your child know the science behind 6 sided snowflakes?
12. GO ICE SKATING. My boys have not been in a while and I think this would be great to do this year to soak up the season.
13. MAKE A FIRE AND ROAST MARSHMALLOWS. We may have to do this inside this year since we don't really have a place to do this unless we go camping.
14. HAVE AN ALL DAY PAJAMA DAY. My boys loved this one. Wait! Don't we do this anyway as homeschoolers? I won't tell.
Have littles? 15. MAKE A GINGERBREAD HOUSE. They aren't as easy as some of them look.
My favorite! 16. HAVE AN ALL DAY READ DAY. Nothing else, just read without being rushed and read whatever you want to.
What would be on your list?
Want some more ideas? Grab more below: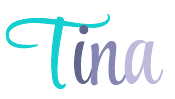 Follow my Winter Pinterest Board
 Follow Tinas Dynamic Homeschool 's board Winter ♥ on Pinterest.