Today, we kicked off our homeschool unit study about World War II with a fun hands-on activity, which is making a secret card deck.
Let me back up first because I want to share with you my original post where I gathered World War II Free Resources For a Middle School Unit Study.
Using some of those resources and sharing more as we now kick off our World War II unit study, I like to introduce new unit studies with a hands-on activity when possible.
Spies, Lies and Secrets in World War II
I grabbed some of the books we had and one we love is Great World War II Projects You Can Build Yourself

, which I used on this activity to pique Tiny's interest.
And what better way to learn about World War II than to learn about secrets, spies and a secret message card deck. Not only did we learn a  bit about spies but it was a chance to sneak in some geography in a cool way.
We read about how a deck of cards could conceal maps to safety. Decks could be soaked in water to take away the top layer and messages would be inside.
So we decided to try this.

Looked at what we grabbed.
2 decks of matching cards
pen or marker
scissors
rubber cement (you know the kind with a brush in it)
map. I used a map from our WonderMaps which is worth every penny because this cool program can be used over and over. All the maps are listed by theme. So I grabbed the World War II theme.

So I printed the World War II map and then you fold the page in half lengthwise and into half again. Try to crease it well as you go along.
Unfold it and smooth it out a bit and then fold it in half width wise, then again and one more time.

When you open it up, you will have 32 sections. Take a pen and number each section in the top left of each section until you get to 32.

Hands-on History
Then cut the 32 sections out and now you have 32 tiny pieces ready to stick inside the center of the cards.

Next match all the cards from each deck until you have all matching pairs.
Then Tiny placed a small piece or section on the card and carefully glued the second matching card on top.
Be sure to not glue the small piece of paper, just glue around the edges.
Important tip: Be sure the cards are facing the same direction so when you turn it over, it looks like one card. In other words it has one back side and one face card side. Cool uh!

Tiny presented the cards to Dad to see if he could guess what was different about them. He never guessed there was a small message inside each card.
Too, since a deck has 52 cards in it, there is room to make more spy messages.
Can you tell which cards have been "doctored" above and have a message in them?
And what is better yet is that the pieces of the secret message can be put back together to form the map.

I think I have Tiny's rapt attention on our unit study and he is ready to move on to the next part in our homeschool World War II unit study.
Because we do our unit study and lapbooks too as we plod along, I never have lapbooks in one giant download.
I also do it this way so that you can grab just the parts you need instead of downloading minibooks you may not need.
Grab the rest of this unit study and lapbook books below.
Hugs and love ya,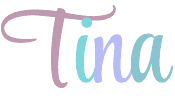 Don't forget to follow BOTH of my Pinterest accounts for more AWESOME pins.
Visit Tina Robertson's profile on Pinterest.