Whether you're studying about the American Frontier, fur trade or mountain living, you'll bring history alive through studying the tough life of mountain men.
Today, I rounded up six unit study resources to grab for a mountain men unit study. Besides explorers and fur traders, they were some of America's first trail blazers.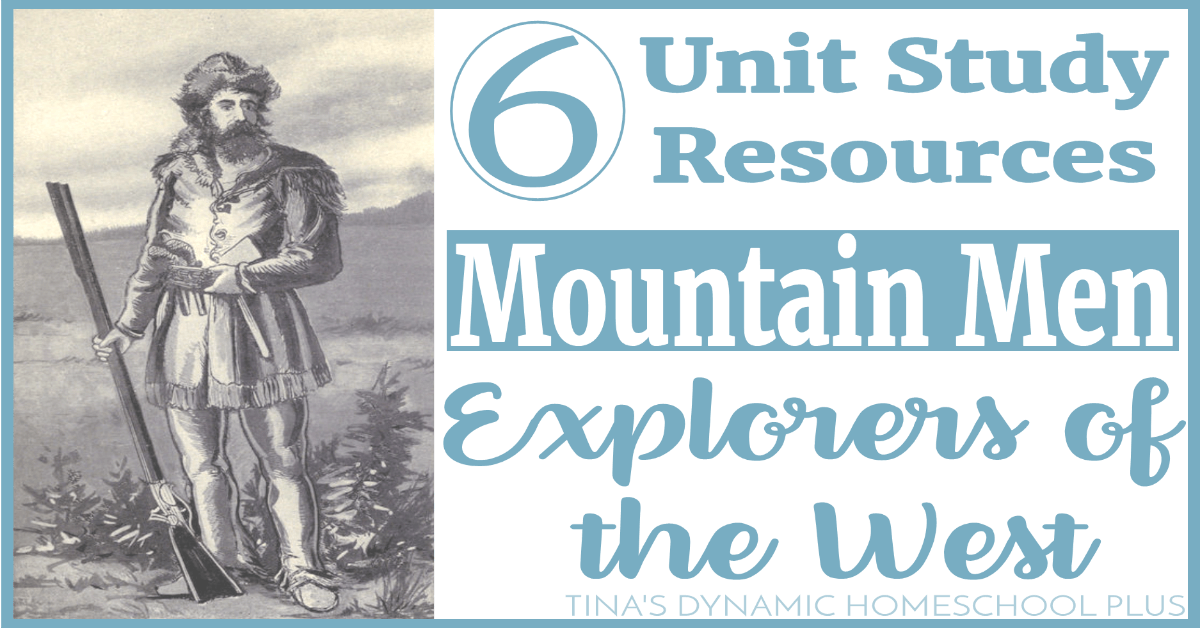 Mountain Men Trailblazers
This 3 page teacher's guide has vocabulary words like ploo and rendezvous along with teaching skills of self-sufficiency and hardiness. I also like that it incorporates learning about the importance of rivers to mountain men. So, you can add a bit of geography, history, and science.
Next, this super helpful 39 page free teacher's guide is chock full of information.
It has a unit on fur trade, mountain men lifestyle, and legends of the mountain men. And even though it mentions items in a trunk, it's really helpful in understanding artifacts and every day items used by mountain men. Read about the items they used and a few them look like they could be easily made.
This next fun free 51 page guide talks about the importance of being able to identify animal tracks along with the animal tracks labeled.
It has a handwritten letter which is a primary source and a lesson about beavers.
Hands-on History and Geography
More units like the Language of a Trapper, Rendezvous, Mountain Man Tales, and Indian Wives of the Mountain Men are a few of the fun and interesting units in this expansive free 57 page guide.
This is an interesting read for your middle or high school kid. While it doesn't have pictures, it's the diary of Jedediah Strong Smith, a mountain men. It describes the perils he faced each day.
Lastly, this website Mountain Men: Pathfinders of the West has a lot of background information about the fur trade and the ways of the mountain men.
Download them and add to them a unit study about geography or use them for a mini unit study.
Also, you'll like my posts:

Hugs and love ya,