Our World War II homeschool history unit study has been a fun start to our slow start to our year.
Because there are so many subtopics to consider under this time period, this unit study has been about painting broad strokes.
World War II Homeschool History
Like all unit studies, you can only cover so much material though it seems like you want to cover it all. Covering too many details can set us back in our unit study because the main points can get obscured.
So today, I have two more free minibooks, which are 5 Causes of World War II and The Great Depression.
There can be numerous causes to World War II, but highlighting about 5 of them for kids at the high school level is a great start for broad strokes.
Too, The Great Depression could be a unit study by itself, but by tying it in here to this time period, Tiny gets a larger picture of how life was back then.
Remember like most all of my minibooks, I give you choices because I like choices. So I have two minibooks, but they come in two choices. One minibook has facts in it and the other minibook is blank to allow your child to fill in his own research.
I offer these two choices because sometimes time is limited and you can decide to use one minibook filled in and one blank minibook, or both blank or both filled in.
Lapbooks are just small nuggets of quick facts and this one is no different.
We are almost ready to start adding the minibooks to the lapbook, but in the meantime we store them in a ziploc bag until we are sure we don't want to create anymore.
Grab these below.
Because we do our unit study and lapbooks too as we plod along, I never have lapbooks in one giant download.
I also do it this way so that you can grab just the parts you need instead of downloading minibooks you may not need.
Grab the rest of this unit study and lapbook books below.
Hugs and love ya,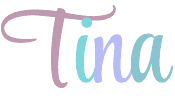 Don't forget to follow BOTH of my Pinterest accounts for more AWESOME pins.
Visit Tina Robertson's profile on Pinterest.