Moving on in our hands-on series, we focused on reading about all kinds of crude clocks. Today, we wondered how accurate is a sand clock.
This is a fun hands-on idea whether you're studying the desert, about time or just learning about crude inventions. Man has always been fascinated with time and so we thought today we would see if our crude sand clock would keep time accurately.
Look at these simple things Tiny gathered up.

►Probably not use my olive oil container, but in the name of investigation, I guess I can live with it having some permanent sharpie marks on it. But grab a tall container, whether you have glass or plastic which has a spout big enough to put a funnel in.
►At least two different colored sharpies to compare accurateness of each timed test. Another color if you want to keep testing.
►A funnel or homemade one made from construction paper or card stock.
►Sand, of course. Also if you want to made some home made sand look here at Desert Sand Art if you want to make your own.
►watch with a second hand.

Then using a funnel, I poured the sand and Tiny measured and mark when I shouted every ten seconds.

As you can tell from the different sides of the bottles, we tested it over and over again to see if we could get it to be accurate. 
We learned so many factors affect how accurate time was on crude clocks. Things like the size of the funnel and for sure the size of the sand grains and his reaction time in marking the line on the bottle.

This was a fun way to help us appreciate how accurate clocks and watches are which we have today. Besides we laughed so hard on this as Tiny try to react within the same amount of time each time while he marked on the glass. This was a fun way to spend our morning and have an easy school day.

Here are some ideas for the other days of hands-on homeschooling fun!
Day 1: Make a Hair Hygrometer, Day 2: Desert Sand Art, Day 3: Make Zopf (Swiss Style Bread), Day 4: Exploring Edible Cactus (Learning about the Desert), How to Build the Alamo: Day 5 Hands-on Learning (Free Texas Unit Study) and Geoscavenge – A Rock and Mineral Hunt: Day 6 Hands-on Learning, How Does the Power of Ice Shape Mountains? Day 7: Hands-on Learning and 365 Days Hands-On Homeschool Activities – One for EVERY Day of the Year
Hugs and love ya,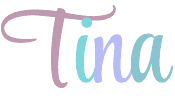 Don't forget to follow BOTH of my Pinterest accounts for AWESOME pins.
Visit Tina Robertson's profile on Pinterest.