I have another set ready for the easy and interactive homeschool history on an O ring series that I want to do. Adding the cards today, which are for Ancient Civilizations, I now have 4 sets of cards.
The four I have done so far are Westward Ho, The Titanic, French and Indian War and now Ancient Civilizations.
These cards have very general information and I made them so we can hit broad strokes when studying these topics and as a way to memorize some of our unit studies.
Because I may study some of our history topics several times with each child, I have been wanting to make up these cards to allow my sons a way to study independently.
Too, through the years I have had one son interested in delving deeper into one topic that another son may not be so interested in. A remedy to that problem is to make these O rings which they can grab, and do interactively.
This way if they are not as interested in a topic, at least they know some broad strokes about that topic.
Also, if you want to flesh out your study on these topics, then look at my pages, which match up with these history cards.
Lapbook and unit study for Westward Ho.
Lapbook and unit  study for the Titanic.
Lapboook and unit study for the French and Indian War.Lapbook and unit study for Ancient Civilizations Page I and Page II.
I plan to do another set soon, so hope you enjoy these.
Hugs and love ya,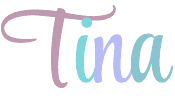 Don't forget to follow BOTH of my Pinterest accounts for more AWESOME pins.
Visit Tina Robertson's profile on Pinterest.

Visit Tinas Dynamic Homeschool 's profile on Pinterest.