Oh my goodness, I think I am going to pass out because I am too excited. I have finally got my planning mojo up and running and have the 2017 to 2018 2 Page Academic Calendar ready!!!
Curriculum Pages for Planner
Okay, I'm easily excited, but it has taken me years to finally organize my 7 Step Homeschool Planner on each page or step here on my site along with all the jillions of options I have for each step.
My long-term goal was to create not only the academic calendars for the current year, but one for the following school year. 
This way it's like you are getting two years worth out of each calendar. Does that make sense?
Too, keep in mind all of these options are kept here at Step. 2. Choose Calendars/Appointment Keepers.
Now, I have 2 page calendars for the current academic year, the following academic year, the current physical year and the following academic year. Yippppppeeeee.
This just means more options for you.
Today, though I have what I call the glamorous 2 page calendar. It's glamorous and beautiful, which is how I like all my forms.
I put a few sample pages at the bottom so that you could see some of the colors.
The two page spread I share today is for keeping appointments for any of your family's needs whether its personal or homeschool.
Also, this two page spread can be used in a home management binder, blogging planner, financial planner or fitness planner.
My copyright allows you to print it off as many times as you need it for your needs. (By the way, I have a new copyright permission form I am keeping on the front page of my site all the way at the bottom right hand side if you need it. I know some of you are having trouble printing my pages at different printing places because of copyright permission.)




TOS
Important: READ THIS FIRST.
Before you email me asking where your download link is or tell me that it is not working, read this to ensure that you get your pretties timely and that you don't pay for something and not get it.
• All my products are digital. You will not receive a physical product for anything in my store. A digital physical year calendar does not mean a physical product or calendar.
• Downloads are INSTANT. When you pay, you will receive an email with a download link INSTANTLY. Depending on your internet connection, the email could be just 30 seconds or so, or a bit longer. The point is it will be soon, not a week later,etc.
• The email with the download link will go to the email you used for paypal. If you used your husband's paypal, your downloads will go to that email. Please check that email and your spam before emailing me telling me you can't find it.
• Please put my email tina @ tinasdynamichomeschoolplus dot com (of course substitute the right symbol for dot) in your address/contact list so that your product does not go to spam.
MY GUARANTEE: To treat you like I want to be treated which means I know at times technical problems may cause glitches, so I will do everything possible to make your experience here pleasant. I value your business and value you as a follower. I stand behind my products because they are actual products I use and benefit from too. Though I cannot refund purchases after you have been given access to them, I will do what I can to be sure you are a pleased customer.
You can grab it today for .99.
Hugs and love ya,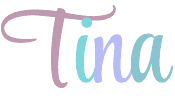 Don't forget to follow BOTH of my Pinterest accounts for more AWESOME pins.
Visit Tina Robertson's profile on Pinterest.

Visit Tinas Dynamic Homeschool 's profile on Pinterest.
Linking up @ these places:
Frugal Mommas Friday|