Another reason for circling back to unit studies you have done before is that you can use resources you may not have had a chance to use the first time. We used one of those resources today when studying Lewis and Clark because we did some cooking on the "trail".

I have The Lewis and Clark Cookbook: Historic Recipes from the Corps of Discovery and Jefferson's America

book and we couldn't wait to dive into it today.
Lewis and Clark: Hungry, though in a Land of Plenty
What I love about this book is it gave a tally about how many animals were eaten.
Look at a few of them: deer, 1001, grizzly bear 43, beaver 113, bison 227 and turkeys 9 to name a few of them.
Too, we found it interesting that though food was abundant, the group went to bed hungry many nights because they would have rain that would ruin their drying meat or they would miss shooting the game.
The book also has journal entries from the Lewis and Clark Expedition. We read quite a few of them.
Here is the quote for this recipe:
(misspelling the same way it was in their journals) November 30, 1805. – (Sacagawea) gave me a piece of bread made of flour which She had reserved for her child and carefully kept untill this time, which has unfortunately got wet, and a little Sour. This bread I eat with great satisfaction,it being the only mouthfull, I had tasted for Several months past. – Clark.
Also, the preface was just chock full of information to help us understand how ingredients were made and to the recipes were created using authentic ingredients they would have during pioneering times.
Tiny has become a bread eater so he looked for a recipe to make some bread, but found one for buttermilk biscuits.
Look at these buttermilk biscuits Tiny made up real quick.




Ingredients:
1 3/4 cup all purpose flour
2 tsp baking powder
1 tsp sugar
1/2 tsp salt
1/4 cup cold butter, cut into small parts
3/4 cup buttermilk (Remember if you don't have buttermilk, just add lemon or vinegar to regular milk . I do this all the time, but I knew Tiny wanted to make this, so I grabbed buttermilk for it.)


In a bowl, he stirred together the dry ingredients. Added in the cold butter until it was coarse.
Next, he added the buttermilk until the dough came together.
I tried to not bud in too much like knowing if he mixes it too much, it won't come out right.
So I kept quiet and let him enjoy the thrill of cooking.


Then he turned the dough out onto the counter and pat it down about an inch.
He used our cookie cutter to cut out the biscuits and we baked them in a cast iron pot for 20 minutes on a 450 degree oven.
Then of course, adding a bit of modern twist to it like some sour cherry preserves didn't hurt either.
Tiny decided he loved this recipe and I just had to show the rest of what is in this book.

You can see the journal entries at the end of each recipe.

The beautiful photography made it more than just a cookbook, which I loved as he can go along and read more about the expedition.

There are really simple things to cook like biscuits and baked beans and then things that are harder to find like roast duck.

Living here closer to the city too, we have quite a few butcher shops that sell wild game like bison, which I would love to try.

Tiny wasn't interested in bison, but doesn't mean we couldn't try it.
I have no idea what the price would be, but it would make for a great feast at the end of the unit.

GRAB THESE OTHER RESOURCES AND HANDS-ON IDEAS
I think your kids will love this easy recipe.
Hugs and love ya,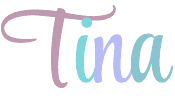 Don't forget to follow BOTH of my Pinterest accounts for more AWESOME pins.
Visit Tina Robertson's profile on Pinterest.