Homeschool Room Organizing + Organizing Tools
I collect my organizing tools from all over and from some of the same places you probably have in the area you live in. Some I order on online because I want some specialty items. What helps me to focus on a tool and to think outside the box is to have my *needs* not a *tool* in mind. The tool serves the need. Have you ever come home with a bunch of pretty organizing tools and not really have a place to put them? Though pretty, they won't be much use if you can't put them to work. Determining your use, determines the tool.

Thinking outside the box too doesn't mean you have to steer away from traditional uses for a tool either.

This idea of a dish drainer for books is one of them that, for me, well I have a hard time being inspired to look at every day. The idea is novel but  I would have to think of a way to hide the drainer, then I may be more inspired when I look at it every day. Organizing does not have to be expensive. It is one of those hobbies useful life skills that can be inexpensive. I decide how much to pay or not pay for items.

So here are a few places/things that make me sing when I did a spruce up from last year.
1. The lamp was on clearance from my one of my stalking trips to Target.
The stencil was a wall stencil I got online too. It is a Moroccan look

.
I have been looking at it for a year now to determine if I want to do my pantry in this pattern. Trying it out on the lampshade helps me to look at it for a while longer to see if I still am in love. I am still swooning over it.

The paint is acrylic paint I already had in the house, a cadmium orange.

2. The orange slices, lemon slices, coral and white mustache bookends are what I spent my money on this year.
You know I told you the longer you homeschool, the less you need curriculum wise. So you get to spend your homeschool budget on other yummy things.




I was in need of some book ends that could be both durable and be inspiring. I found these here on Etsy.
I am still swooning over them and have restrained myself for the time being in not putting matching book covers over all of the books.
3. The magazine bins I got from the Container Store.
It is easy to match your decor if you don't want to take time redoing an older magazine holder. I keep all of mine though because I do redo them as I get time.

4. I knew when these binders came out at Target and I was there the first day they were putting them out, that if I waited to get them they would be gone.
I knew I loved everything about these designs. So I made sure to book mark this site Green Room.



5. I found these envelope jackets that I am so fond of at Office Max. They did not have a picture on line. But love these for our art projects.
6. The pencil holder and scissor stand I got online from Amazon.

They are items you normally use in a bathroom. Instead of looking at the more expensive storage section, I browse the bathroom section. That is an example of  thinking outside the box.
The scissors holder they sell as a toothbrush holder and the cup is for a bathroom drinking cup. Who says?
Can you picture that trash basket as a beautiful way to hold maps and other artwork that is folded but needs to stand up?



7. The pink storage bins, I think, I got from Hobby Lobby too. I have had them for a while upstairs in my school library.
8. Here again, I am visiting the bathroom section of Target to find small storage bins with color. This canister is part of their Room Essentials collection. I heart this container because it has three sections that flip out for easy access of small parts we use on our lapbooks and paper clips.
9. I had a coupon for educators from the Container Store and I used it for this drawer of towers. Drawers are well not just drawers when it comes to storing heavier books and items. Iris is the brand that is I heart and that is carried by the Container Store. It is a little more pricey but too the drawer does not fall over at the first minute my kid pulls the drawer open. The drawers are encased inside the unit making it a lot stronger than inexpensive ones that I had bought at Walmart many years ago. I take a longer time now to fuss over which drawers I buy. They have to not only be pretty but first they have to be sturdy.

10. The clear hanging file holder I got at Office Max with some teacher perks I had on my card.
The orange file hanging tabs and container I picked up at the Container Store.


Desk top or table top file holders are the perfect size for holding charts and other material that you need to pick up and take some other place.



We can pick up the chart bin which has our maps and geography printables I make and take it with us to the living room or just bring it to the table.
As your children get older, you move away from all those cutesy things hanging on the wall and look for creative ways to store items that any family member can pick up and take elsewhere.
Table top bins can even be a place to keep your organizational printables for your family at one spot, like a command center. It works good for small spaces or just to keep it all organized.

11. This set of drawers I bought from Bed, Bath and Beyond when they had their college dorm things out. It is not online but I wanted something that was just for my storage of files and extra supplies like staple, tape, notepads. It had just the pop of color I wanted too.
12. LOL. Couldn't resist adding in my free curriculum planner. Where do you store yours?
Mine is on an easel. If I pay money to print the pink ink then why not flaunt it and use it as part of your school decor?
If you love it, show it. I am not sure if my orange and pink crush was my inspiration for our room and planner cover or the other way around. But I love them both.

13. You know I told you I wasn't going to bother hubby this year on something different for the school room. He still needs much rest. But I found this beautiful simple storage cabinet from Bed, Bath and Beyond and I could actually put it together. I like the fact it is versatile and the books I had to go in it measured just the right height when I found it.

Learning spaces are important because I know you spend just as much time in your area as I do in mine.
Find inspiration from the things you love and don't settle for something like a dish drainer unless you are really taken away with the idea no matter how novel.
In my workshop I share that organizing is about the heart, not about will. You have to want something different than you have now.  Mountains are moved one stone at a time.
Did you make a small organizational change that you heart this year?
I find this quote inspiring today because I think about the changes and sacrifices you make for homeschooling your family. Don't think they go unnoticed. Especially if your kids are real young, it is hard to feel the homeschooling love.
Look at these other tips:
I hope I can impart a positive attitude and can do spirit even if just a little bit for you each day.
"When you're happy for yourself, it fills you. When you're happy for someone else, it pours over."
~ Sarah Addison Allen~
Hugs and you know I love ya,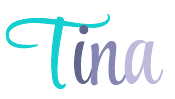 Save