I'm excited to have this free 2017 year round homeschool planning form ready. It is the second color choice option for those who follow a physical year for their homeschool.
Remember to visit my Curriculum Planner Category here on my blog to see all the latest printables. Sometimes I don't always have them up on each  STEP (or page) they normally go on because it takes me some time to get them up.
Also, remember that I offer this homeschool planning form 2 ways. One way is following the academic year from July to June and the other way is the physical year from January to December.
Curriculum Planner Pages
I named this color choice Mist. If you want to grab the first color choice, which is waves, then grab that Free 2017 Year Round Homeschool Planning Form here.
Also look at these beautiful forms that you can use to mix and match to build your planner.


Important: READ THIS FIRST if you purchase an item.
Before you email me asking where your download link is or tell me that it is not working, read this to ensure that you get your pretties timely and that you don't pay for something and not get it.
All my products are digital. You will not receive a physical product for anything in my store. A digital physical year calendar does not mean a physical product or calendar.
Downloads are INSTANT. When you pay, you will receive an email with a download link INSTANTLY. Depending on your internet connection, the email could be just 30 seconds or so, or a bit longer. The point is it will be soon, not a week later,etc.
The email with the download link will go to the email you used for paypal. If you used your husband's paypal, your downloads will go to that email. Please check that email and your spam before emailing me telling me you can't find it.
Hotmail and AOL can sometimes flag my email as SPAM no matter what you do. Though your order will be complete, your email provider can block my email from my store. You can create an account on my blog and download your order that way too.
Links are TIME SENSITIVE, meaning you need to download right then AND save to your computer. Please do not email me a week, two weeks or a month later telling me the "link is not working" because it has expired or because you did not save it to your device. I will not respond to those emails.
If a link is not "clickable" when you get your product download email, then copy/paste the link in your browser and your digital product will open.
Please put my email tina @ tinasdynamichomeschoolplus dot com in your address/contact list so that your product does not go to spam.
MY GUARANTEE: To treat you like I want to be treated which means I know at times technical problems may cause glitches, so I will do everything possible to make your experience here pleasant. I value your business and value you as a follower. I stand behind my products because they are actual products I use and benefit from too. Though I cannot refund purchases after you have been given access to them, I will do what I can to be sure you are a pleased customer.
---
Begin Building Your Unique Planner!
7 Easy Steps – "Tons of Options & Pretty Color"
Step 1. Choose a Pretty Front/Back Cover
Step. 2. Choose Calendars/Appointment Keepers
Step 3. Choose Goals/Objectives
Step 4. Choose Lesson Planning Pages Right For You!
Step 5a. Choose Unique forms JUST for You! Not a kazillion other people
Step 5b. Choose MORE Unique Forms JUST for You!
Step 5c. Choose MORE MORE Unique Forms Just for You!
Hugs and love ya,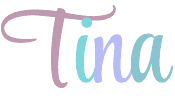 Don't forget to follow BOTH of my Pinterest accounts for more AWESOME pins.
Visit Tina Robertson's profile on Pinterest.

Visit Tinas Dynamic Homeschool 's profile on Pinterest.
Linking up @ these places:
Happiness Is Homemade |Good Morning Mondays |Making Your Home Sing Monday |Practical Mondays |Practical Mondays |Busy Monday|Mommy Monday |Motivation Monday|Modesty Monday |The Homeschool Nook |Monday of Many Blessings |Inspire Me Monday |The Scoop|Tuesday Talk |Hip Homeschool Hop |Mommy Solutions |Coffee & Conversation |A Little Bird Told Me |Wow Me Wednesday | Hearts for Home |This Is How We Roll |The Creative Exchange Link |Family Fun Friday|Creativity Unleashed |Home Matters|Frugal Friday|