This year, I have been sharing my 31 days of dinner ideas with linked recipes because I want you to see how you can have it all while homeschooling.
Don't give up well-planned meals because you are busy homeschooling kids. Did I mention that I have a passion for cooking?
I have not always felt that way because in the beginning, my total focus was on homeschooling. I didn't really plan on giving up cooking and though I didn't, it was meager at times.
Besides menu planning for 31 days, I have always believed in freezer cooking.
So I was over the top excited, when a fellow homeschool mom put together a freezer cooking course that doesn't take too long to go through.
What makes it so different than other things out there is that the homeschool mom lives my life. Okay, well you know not my life literally but because she homeschools, her priorities are my priorities.
I always value taking courses from persons who are living my homeschool lifestyle because I am always up for learning anything new or a trick or two that I didn't know.

There is always room for learning more especially when I know the tips would be ones that I can realistically use while homeschooling.
The eCourse didn't disappoint and I was excited to get started right away.
What I love about the course is that.
I like having tips for when I freezer plan a smaller number of meals like I did, or when I need meals for a longer period of time.
You know me, I love step by step directions like I give for my planner, so I love the fact that it's explained step by step.
Too, I loved watching the videos for practical how-tos.
I love having everything that I need to get started; recipes, tips and even labels all ready to print.
The teaching tips are easily adaptable for a large family, a family with multiple wannabe cooks (like mine with my teens) or a family with fewer kids.
I could show you all my pretty new kitchen utensils I got since we moved back to the states. (okay, okay)
It didn't take a whole lot of time to go through and the best part is that
I learned so many quick and fast tips for freezer cooking.

I would have loved to have made more meals, but my freezer is so teeny tiny that I only cook and plan for one week.
I needed two more meals to complete my meals for the week, so I got them together quickly following the Freezer Meal 101 eCourse.
I just took from the program the help I needed this week.

Too, since we moved back to the states I have been stocking my kitchen back up after I got rid of so many kitchen things. I really needed a do over and I'm glad moving game me permission to do so.
These measuring spoon which are round for liquids on one end and rectangular on the other hand for sticking into spice containers is fabulous for not only cooking but to use when freezing several meals at one time.
I used mine to make the Jamaican Jerk Chicken recipe in the eCourse. I made my own Jamaican Jerk spice following the recipe in the course and can't wait to try it on my chicken.
I followed the tips in the eCourse to make freezer cooking easy because I know in the past I have complicated it by not being prepared with everything I need.



I also have been loving using my new eco-friendly measuring cups. I love the colors.

Like I mentioned before, I love the fact that all the labels are premade in the eCourse.
All I have to do is print off. Since I didn't have the correct label size, I just used what I had and wrote the directions on it for the Jamaican Jerk Chicken and Chicken Hurry recipes in the course. I will be getting the labels soon so that I can just print them and stick on the meals.
Hands down the best part of freezer cooking is that you can quickly make a month's worth meals and not cook, which I love.
Too, I will be getting a new freezer soon and can't wait to fill it with more meals from the Freezer Meals 101 course.
What do you like best about freezer cooking? If you need tips on how to be organized with your meals, be sure to scoot over and sign up for the Freezer Meals 101 course.
Hugs and love ya,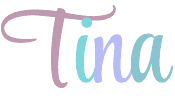 Don't forget to follow BOTH of my Pinterest accounts for more AWESOME pins.
Visit Tina Robertson's profile on Pinterest.

Visit Tinas Dynamic Homeschool 's profile on Pinterest.
Linking up @ these places:
Mommy Monday |The Homeschool Nook | Turn It Up Tuesday | Inspire Me Monday | Project Inspire{d}|Hip Homeschool Hop |Wonderful Wednesday |Coffee & Conversation |Mommy Solutions |A Little Bird Told Me |Hearts for Home |This Is How We Roll |Family Fun Friday|