I am so excited about the Finishing Strong Link Up.  We had a great first time party.  So come on over and add your links if you blog and want to share your posts for the middle grades and up.  If you don't blog, be sure to scoot by each week to snag some ideas and tips to use when teaching your middle and high schoolers.
Before I share the linky party, I wanted to give you my next minibooks on our French Revolution Unit Study.  We have been milking this unit study out a bit because of the reading involved and I have been doing some more packing for our move too.
So today, I have  minibooks 6 and 7 ready which are minibooks on Queen Marie Antoinette and King Louis XVI.  Because there is an abundance of information about these famous historical characters, I didn't add any information about them.  This is a pretty easy research project for even your middleschooler.
So now, at this point, we have 7 mini books and I think I can squeeze into a few more.   We need something about Napoleon Bonaparte too. So download the minibooks below.

Download here French Revolution King and Queen
And now, on to the party!
Finishing Strong – Homeschool Link Up Party
What a great launch week!
A big thank you to all of the bloggers who linked up their fabulous posts, full of ideas and inspiration for homeschooling the older years.
And thank you to all of you who stopped by one of our co-hosts' blogs to read all of the posts that were shared, as well as for liking, commenting, and sharing.
Your favorite post from last week:
Everyone loved Homeschooling Big Kids from Mary at Homegrown Learners. It is a round up of her four most popular posts focusing on teaching your middle grades student.

Our favorites from last week:
Weren't last week's posts great? Make sure you take the time to read them.
Eva from Eva Varga liked Coaching Writing with a Writers Workshop by fellow co-host Heather at Blog She Wrote.
She said, "Heather's post really resonated with me because as a science teacher, I struggle with teaching writing. I have been looking for something fun and creative to put a spark into our writing curriculum and I know this is it!"

Another favorite of Eva's was Biology Comedy Hour by Susan at Susan's Homeschooling Blog.
Susan's comedy hour was a very creative way to culminate a project. Eva said, "I love the homemade green screen and have added this to my 'honey-do' list. I can see so many applications of this in all subject areas."

Megan from Education Possible was immediately drawn to Cherry Blossoms in Porcelain Vase Art Project by Jolanthe at Homeschool Creations.
Megan loved how Jolanthe found inspiration on Pinterest, but took it a step further by taking parts of multiple pins to create her own Asian-themed watercolor project. "I can't wait to use this project to teach my girls some water color techniques," Megan said.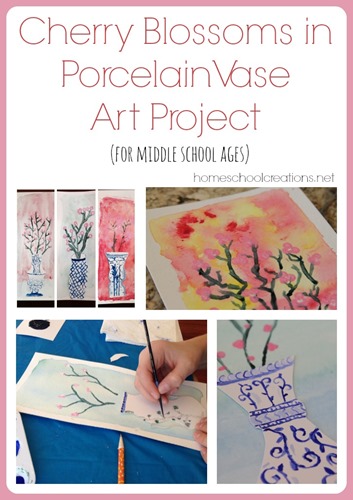 She also liked Homeschool 'Mommy Marks' and Universities by Annie Kate at Tea Time with Annie Kate.
Megan appreciated the advice Annie Kate's gave to homeschooling families looking to have their "mommy marks" supported by a college or university. She said, "I'm going to have to keep very good records!"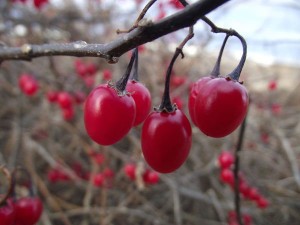 Easy Details to Remember & Even Easier Guidelines.
The link up party goes live at 5:00 a.m. CST each Wednesday and stays open until the following Tuesday at 11:55 p.m.
Each week we will pick our favorite links as features and share them.
You can link up to 3 posts. Please do not link up advertising posts, or other link ups, or parties. I will remove them. Homeschool related reviews are permitted and of course all topics related to homeschooling middle to high school students.
Grab a button to add to your post after you link up and if you were featured, grab an "I was featured" button.
By linking up with us, you agree for us to share your images and give you credit of course.
That's it! Glad to have you here and let's party!
Note: If the link up party is not showing, giving it a second or two to load.

<a href=" https://www.tinasdynamichomeschoolplus.com"><img src=" https://www.tinasdynamichomeschoolplus.com/wp-content/uploads/2014/03/Finishing-Strong-Button.jpg" height="125″

<a href=" https://www.tinasdynamichomeschoolplus.com"><img src=" https://www.tinasdynamichomeschoolplus.com/wp-content/uploads/2014/03/Finishing-Strong-Button-Featured.png"height="125″