Written by Shawna at Not the Former Things.
I have said it before and I am sure I will say it again and again.
My children learn best through hands-on activities.
So far, I have managed to easily incorporate experiential learning into our history, science, and language arts studies. Math, however, has been a different story.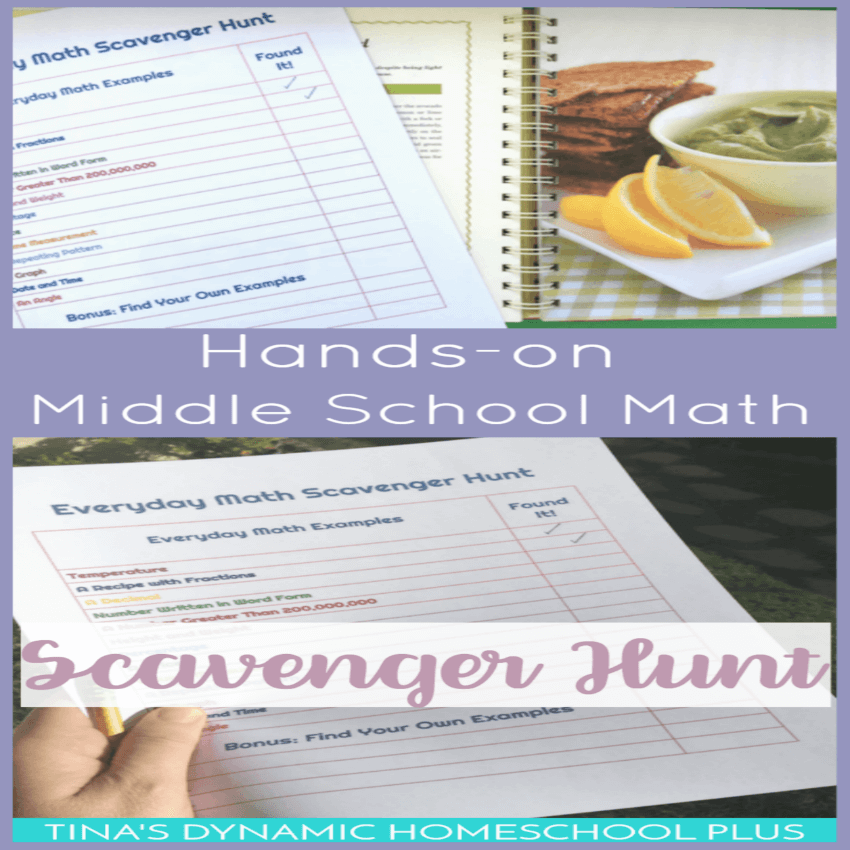 Finding age appropriate and relevant hands-on math for my middle schooler has been a challenge. Add to this the fact that he doesn't see the point in doing his math work at all, and it becomes clear that I need to find an out-of-the-box approach to this subject.
Hands-on Math for Older Learners: Everyday Math Scavenger Hunt
I knew that the first thing I wanted to incorporate was an activity that would take math out of the textbook and into everyday life.
Too often, I find myself trying to simply tell him all the ways we use math everyday.
I am pretty sure he hears about 10% of what I say and then I become one of the adults in the Charlie Brown movies. Rather than lecturing him about everyday math, I decided it was time to save my breath and create an activity that would allow him to explore it on his own!
What you will need for this activity: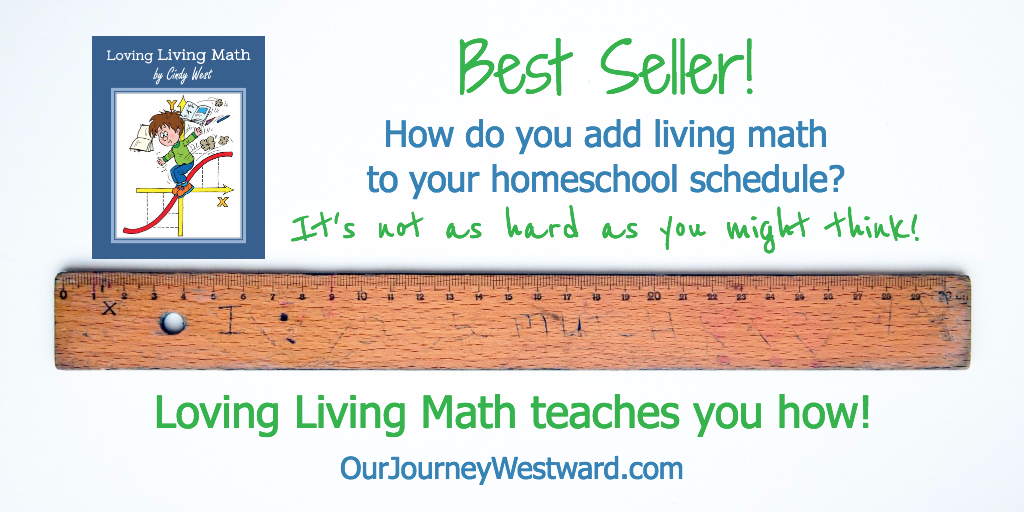 It's super simple, to be sure, but I found it to be super effective as well!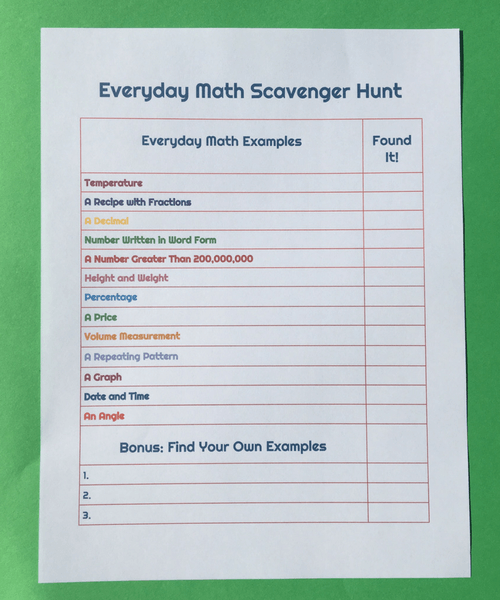 After printing out the scavenger hunt, I reviewed the different types of everyday math listed with my son.
The hunt requires the learner to look for examples of:
Temperature

A Recipe with Fractions
A Decimal
Numbers Written in Word Form
A Number Greater than 200,000,000
Height and Weight
Percentage
A Price
Volume Measurement
A Repeating Pattern
A Graph
Date and Time
An Angle
It also asks the learner as a bonus, to find three examples of everyday math on their own.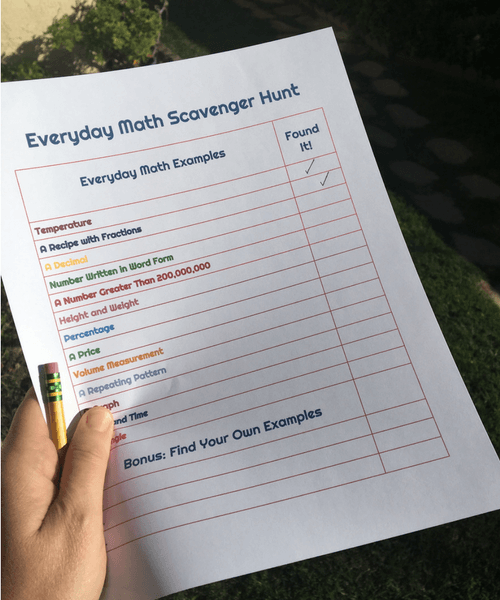 The only rule for this activity is that no textbooks or typical "school materials" can be used. The learner must find examples of math in everyday places. In order to make it a little more challenging and also a bit more fun, I asked my son to first try to find as many of the items as possible outdoors.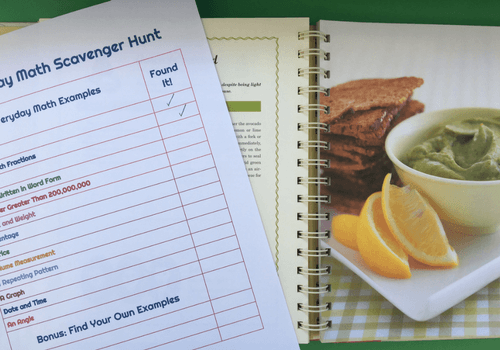 Hands-On Middle School Math
My son did really well, and he really had to think a bit to find some of the items. (Let's just say percentages are not all over the place in our home – an old grocery receipt, with savings listed, did the trick, but it took a while to find.)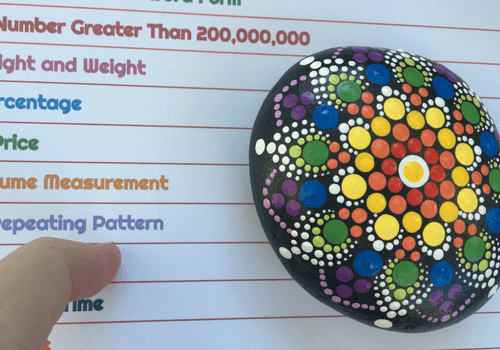 Overall, this was a great way to help my son understand why we learn math in the first place.
It also allowed to him to see first hand, how critical basic math skills are for his success in life.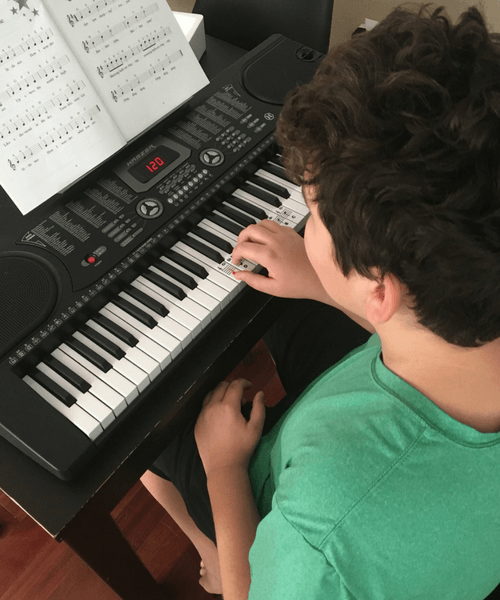 Having to critically think of how these math examples are present all around us, combined with having to come up with three of his own examples made for a math filled afternoon (with zero complaints!).
If you're looking for a way to bring math to life, you'll love the book, Loving Living Math for homeschoolers. This how-to guide for parents will help you understand and implement living math principles at any grade level.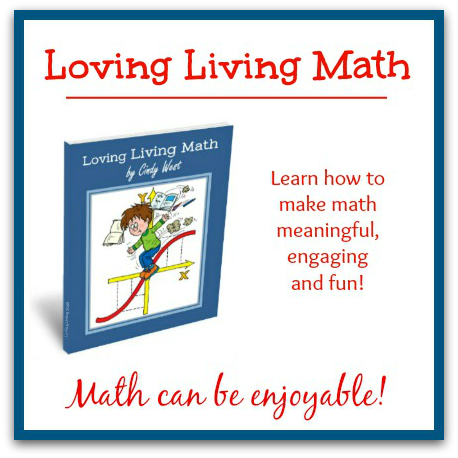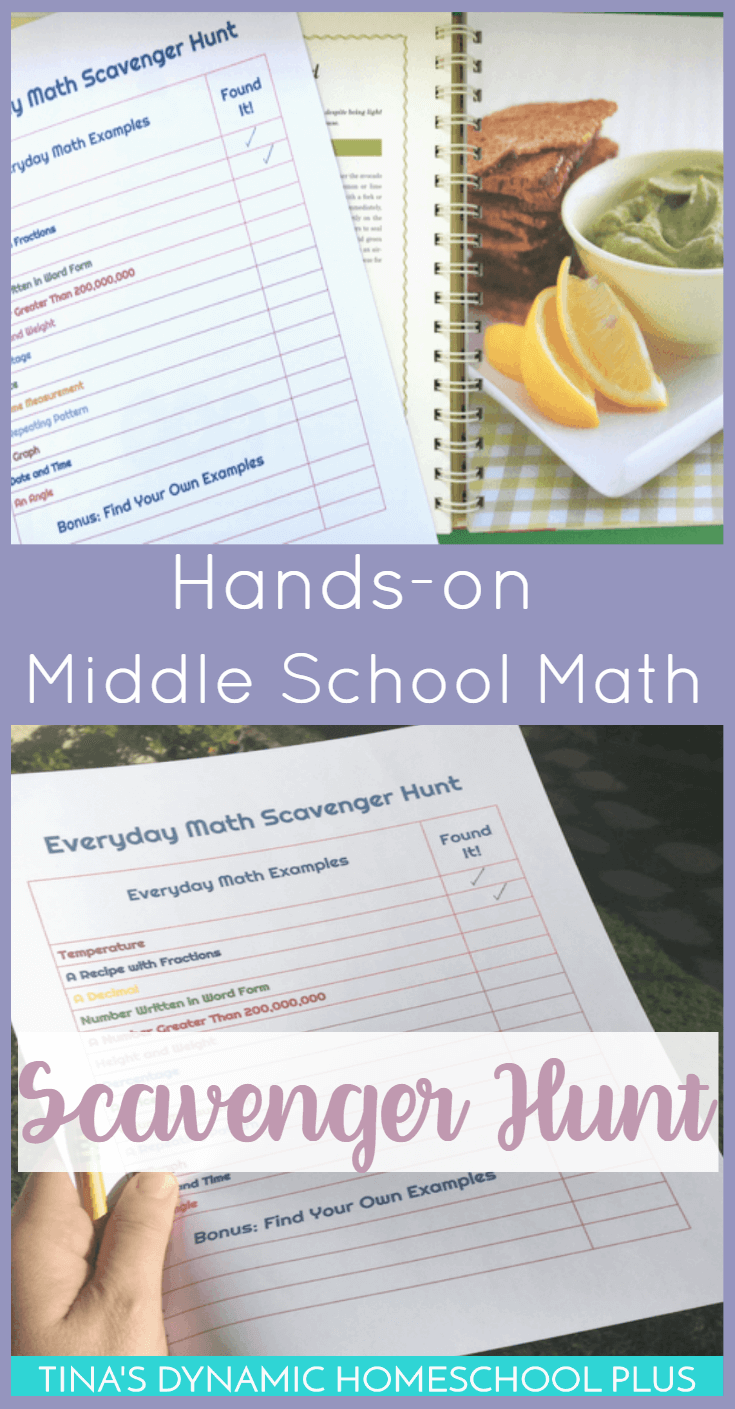 We gave this activity an A+.
For more hands-on math fun, try these learning ideas!