Homeschool co-ops may not be a good fit for some homeschoolers. And though I feel co-ops can be an ill fit when they are ran more like private schools than a homeschool meet up, there are 10 homeschool co-ops subjects that are better learned with a group.
Look at these 10 things, which are more fun to learn with other homeschoolers.
One| History Projects.
When we did our history lapbooks in our co-op, the kids couldn't wait to get together and work on their lapbooks.
Some of the work they did at home, but a lot of it they did together. This helped my boys who were interested in the history topic, may not particularly like putting a lapbook together.
Two| Learning to Dance.
One of our co-ops to learn about Texas we kicked off the school year by hiring a professional square dance caller. Not only did the kids enjoy it, but grandparents and parents could get involved.
It was a fun activity for all ages, from K to gray, and it set the tone for learning about Texas.
Three| Art project.
Art is another activity which is fun by doing it with a group. Whether it was drawing or making a collage, my boys were inspired when they got together with other homeschoolers.
Four| Book Challenge.
A book challenge is one where I wished we would have done. It was on our list to do but we had so many ideas that it was hard to fit it all in.
But presenting the characters of a book, the plot and telling about the author would make for a great group project.
Not only would reluctant readers benefit, but advanced readers would be challenged to find a new genre to get hooked on.
Five| Around the World Geography Project.
Whether you decide to do a dish from around the world geography project or have each family take a country and present facts about it like we did, this was so much more fun when we did it as a group.
Six| Learning a Foreign Language.
When the kids were little I wasn't sure if a group sitting was the best way to get an introduction to Spanish. I was proved wrong.
Not only was the homeschool teacher exceptional that taught the class, but she made learning come alive as the kids worked together on presenting a simple play as they learned new words and phrases.
Learning a foreign language was not only natural, but exciting to learn in a group setting.
Seven| Host a Critter Show and Tell.
Just like anything in homeschooling, some of the best things I learned were stumbled upon.
For example, we started off one co-op learning about reptiles and amphibians and realized that having a bring your critter to show and tell about it was the perfect ending to the co-op.
Exciting or Exhausting When Meeting with a Homeschool Co-op?
Looking back now and because the kids were young, it would have been the perfect topic for the whole co-op. Make learning relevant by tying it to a child's pet. Learning about critters is the perfect activity in a group.
Too, the other kids got to experience a variety of pets from different families.
Eight| Writing Classes.
If your child loathes writing, then a class with other students can sometimes be the best way to inspire him. This is especially advantageous for a kid that is in high school and struggles with writing.
A group setting can be the perfect prod a child needs to bring his writing up to par.
Nine| Photography Classes.
When the boys were little we would go to another homeschool mom's house to learn basic photography. I can't imagine my boys learning this by sitting in a class.
Showing up at different hours each time we went, the boys learned about lighting tips during the day and evening and techniques for taking pictures. Of course taking pictures of each other was a big hit.
Ten| Learning to Cook.
Many homeschoolers in one of the groups we were in got together frequently to teach their kids how to cook. My boys were real young then.
At the time I remember being impressed because one of the high school boys was the one that was leading the co-op.
He had a natural talent for cooking and many years later, I learned he went on to be a professional chef.
From humble homeschool co-ops, kids can find a life time profession or just be propelled outside of their comfort zone for learning.
What co-op topics do you find learned best in a homeschool co-op setting?
If you are looking on tips for starting a co-op, then check out my series on Homeschool Co-ops.
Hugs and love ya,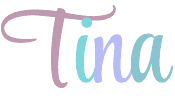 Have you seen this book that I co-authored?

Don't forget to follow BOTH of my Pinterest accounts for more AWESOME pins.
Visit Tina Robertson's profile on Pinterest.

Visit Tinas Dynamic Homeschool 's profile on Pinterest.