Do you love homeschool deals and steals? Of course you do. I do too. If you haven't shopped for homeschool resources at this time of the year, it's a great time to snag a deal. I rounded up some of the BEST homeschool resources Black Friday Deals and Cyber Monday Deals for 2018.

I think you'll love them. Because I decided to do this at the last minute, I've just listed them without organizing them by grade, subject, or terms.
So what I'm saying is take your time in reading the terms. The savings varies when each one begins and ends and have various terms.
Bottom Line: Read each entry carefully, I think you'll love some of these deals AND be sure to snag them. Some of the discounts may not apply to all items, but I tried to list all of the details I could find.
In addition, I'll keep adding as I find them. Happy Hunting!
Homeschool Resources Black Friday and Cyber Monday Deals 2018
You know Literary Adventures for Kids is fast become one of my favorite literature on line resources.

Masterpiece Society Black Friday Deals.
You'll love these art lessons. 30% off sale on all art courses and curriculum via our store. use code: MASTERPIECE30



Look at my recent post here Online Homeschool High School Poetry (No Teaching Involved) to read about this super unit for middle and high school kids.
This sale is a GREAT deal!

Learn Music in our Homeschool Black Friday Deal. It's LIVE now! Go check it out for their deals because they have different classes.
30% off everything at Learn.MusicinOurHomeschool.com with code THANKS2018

Then you know how much I love hands-on history and Home School in the Woods is one of my favorite hands-on curriculum. Check out what they have.
1. From the site: "Looking for some FUN? Check out the Ultimate File Folder Game Library on our BLACK FRIDAY through CYBER MONDAY menu!
This set comes replete with a whopping 16 of our interactive, educational File Folder Games for one low price!"
2. From the site: One of our BLACK FRIDAY through CYBER MONDAY special bundles is a timeline treat!
The Timeline Trio with a BONUS NOTEBOOK (timeline figures on CD, TWO notebooks, placement guide) is a steal, adding savings and freebies onto an already great deal!


Enjoy 25% off all our video 

art

 courses (there are NEW ones!), bundles and more at ChalkPastel.com!
The sale lasts from Tuesday to Tuesday!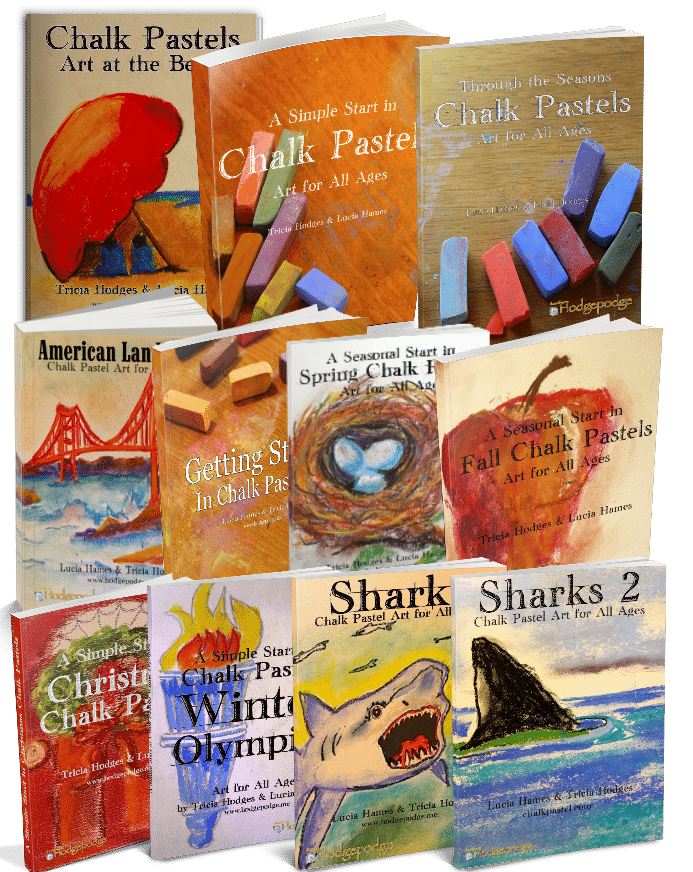 45% off at only $3.95 for Black Friday through the whole weekend for Homeschooling High School with College in Mind


ABCmouse Black Friday Deal.
ABCmouse is offering 62% off on annual subscription for Black Friday from 11.19 through 11.26. That's a full year for only $45 and their top performing offer! Hurry on this one too!


Ends November 30 – Hurry!

Moving Beyond the Page Black Friday Deal.
Enjoy free shipping and 5% off of all full year packages this weekend. Nov 23 at 12 AM – Nov 26 at 11:55 PM EST.
Use the code 4+6 = 10 (no spaces)
Check out Moving Beyond the Page Unit Studies.
We are extending our holiday sale through Monday, November 26 at midnight ET.
Geography is one of our favorite subjects. You'll love their products.

Deluxe Alphabet / Word Card Set, Becoming a Deliberate Mom: Reflective Parenting Workbook, and more.
30% off everything in the shop with the coupon code bf2018

The Black Friday Cyber Monday Sale starts this Friday (11/23) and ends the following Friday (11/30)! Save 25% on your purchase with coupon code THANKS25. (Digital downloads only)
You may not need anything right now, but I know you love freebies. Some of these freebies can only be downloaded with  my links.
I want to be sure you have them.
Snag some Homeschool Freebies of Things I Love Below (Just Because)
I've also added some freebies you can snag! You know I love them.


From the site: Want to show your kids the world, but can't afford to travel? Try our COUNTRY-THEMED KIDS ACTIVITY BOOKS. Adventures in faraway lands, at home!

 Fortuigence is one of my favorite essay help writing curriculum for older kids.