Nature study in the winter can be fun and it doesn't have to be complicated. We decided to add to our Arctic and Inuit Unit Study by doing an Arctic ground squirrel lapbook.
Also, I'm excited today because it's time to link up for The Nature Book Club.

First, grab these resources that I know you'll love and to help you with a Arctic Ground Squirrel Lapbook and Unit Study.
It wasn't easy finding many books, but the one we used was real helpful.



Arctic Ground Squirrel, About the Tundra, & Other Helpful Resources
Fact Sheet.
Background information. This one will help you to fill out the lapbook.
Arctic Ground Squirrel background information.
Resilience of the brain of the Arctic Ground Squirrel.
Squirrel slumber.
Natureworks.
Skulls of Alaskan Mammals. 71 page pdf guide with great facts for not just squirrels but other mammals.
Furs of Alaska Mammals. 74 page pdf guide
Alaska Tundra Wildlife. This is a HUGE 251 page download with pictures, cards, and background information to talk about the tundra.
Snowy Activity.
General Squirrel Resources
Coloring page for an older child.
Craft – make a squirrel from leaves (cute)
Squirrel lapbook for younger kids
Craft- Squirrel Paperplate
Squirrel Poem
Origami Squirrel (too cute)
Squirrel Dot to Dot
Learning Contractions? – Match squirrel word cards with the acorn contraction
The Busy Little Squirrel Unit Study

If you're looking to do any spring nature studies, you'll want to get a few of the NaturExplorers. I love those studies for multiple ages.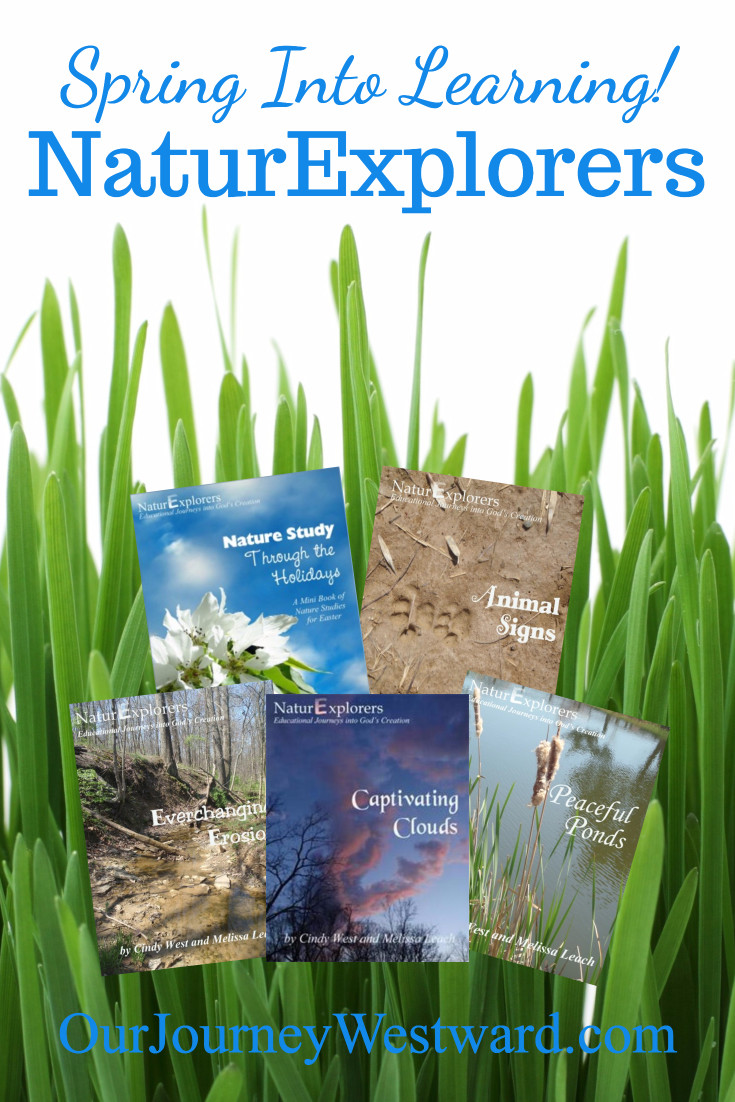 Welcome to The Nature Book Club Monthly Link Up No 2.
The Nature Book Club is a monthly link up beginning on the 20th day of each month.
It's a monthly book club devoted to connecting children to nature.
There is a theme for each month in 2018. We welcome your nature book and activity related links!
The Nature Book Club theme for February: Winter Birds and Nests
The Nature Book Club is brought to you by these 10 nature loving bloggers which are your co-hosts! Are you following them? If you don't want to miss anything, be sure to follow each one.
Here are the co-hosts, their choices of books, and activities for the month.
Small Worlds Preschool
The Tale of Squirrel Nutkin – Peg doll squirrel and owl
The Usual Mayhem
The Tale of Squirrel Nutkin – Beatrix Potter artist study printables freebie
Rule This Roost
Build, Beaver, Build! Life at the Longest Beaver Dam – Beaver Habitat Building
Hide The Chocolate
Stellaluna – Bat Online Book Club
Table Life Blog
Nuts to You!  – Easy Watercolor Squirrel Art
Eva Varga
Our Foray into Squirrel Taxidermy –  Taxidermy
Wind in a Letterbox
Meerkat Mail – Postcard Art Activity
Handbook of Nature Study
Tracks, Scats, and Signs – Nature Walk-Looking for tracks, scat, and signs
The Playful Scholar
The Groundhog Day Book of Facts and Fun – Good Reads For Fun On Groundhog Day.
Everyday Graces Homeschool
Frederick by Leo Leonni – Watercolor bookmarks and nature notebook page.
You'll love the giveaway we have this month!

The Nature Book Club theme for February: Small Mammals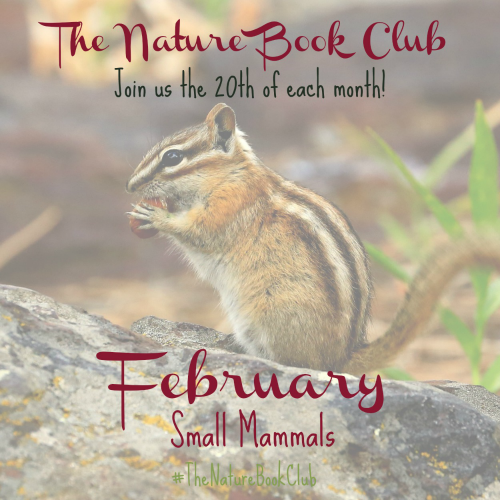 Party Rules
Choose an engaging nature book, do a craft or activity, and add your post to our monthly link up
 The link up party goes live at 9:00 a.m. EST on the 20th of each month and stays open until 11:59 p.m. EST on the last day of the month. Hurry to add your links! 
You can link up to 3 posts. Please do not link up advertising posts, advertise other link up parties, your store, or non-related blog posts. They will be removed.
By linking up with us, you agree for us to share your images and give you credit of course if we feature your posts.That's it!
Let's party.