Written by Christa at Little Log Cottage School.
Easy Snowflake Geometry
With the onset of winter weather, we've experienced the first few snow flurries in our area. Just the mention of the word snow and kids of all ages get into a tizzy that brings delight and happiness. I really wanted to bring that feeling of magic into our lessons, so I began hunting for ideas for my older kids.
When my kids were younger, we did a lot with crafts. Crafts are a great way to make lessons hands-on and fun.
The more ways you can make math an art activity, the more kids can connect with the concept. It's also nice to connect other subjects and make lessons more efficient and engaging.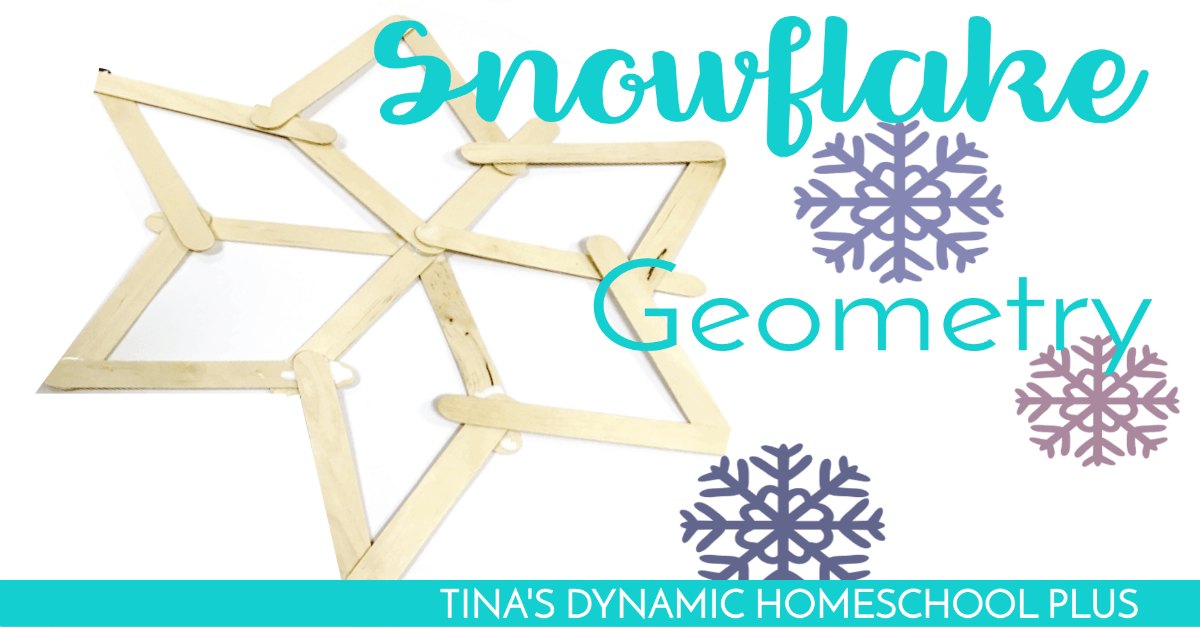 Because my kids are older, we've fallen away from crafts. However, it had become my goal to find a learning craft to tie into both math and science for the winter season. The following craft was the perfect lesson to review angles and geometrical shapes.
To get in our science skills at the same time, we learned a little about the science of weather.
Winter can be a hard time to keep focused with lessons, so this activity can be a great way to keep up your schooling stamina.
Hands-On Math: Simple Snowflake Geometry
Break out the smocks, paint, and craft sticks!! It's time to get crafty! Here is a fun DIY decoration for your kids to make for their rooms, for a friend, or for a party.
For this craft, you will need the following materials:
craft sticks
protractor
liquid glue or a hot glue gun
any color of paint
paper to cover work space
paint brushes
decorative ribbon
double stick foam tape
We began this lesson by reviewing the different types of angles. We measured out and drew a 30 degree angle using the protractor.
Then we used 6 craft sticks to glue together a star shape. We were careful to make sure our angles measured at 30 degrees.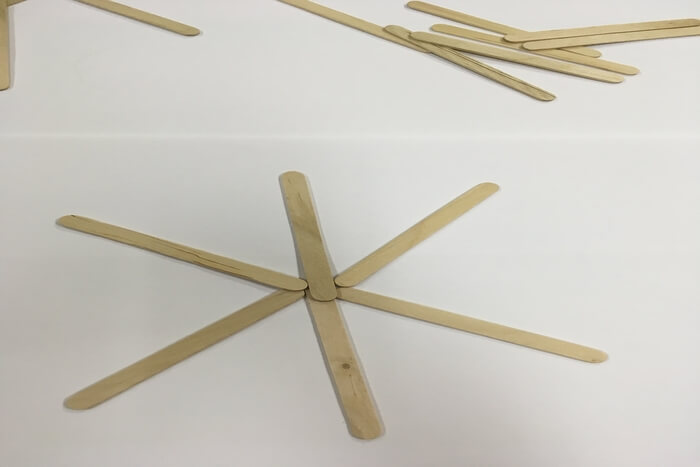 Next we added the points to our star in the form of diamonds or rhombuses.
At this point, a few of the kids got off of their measurements which resulted in the creation of their own shapes.
The kids then chose a color of paint to paint their snowflakes.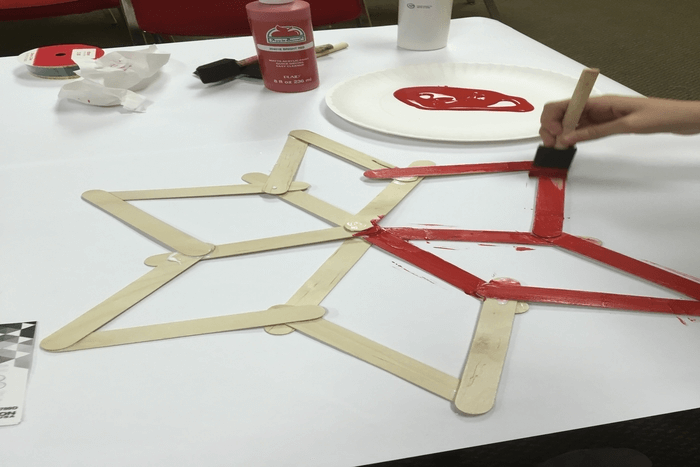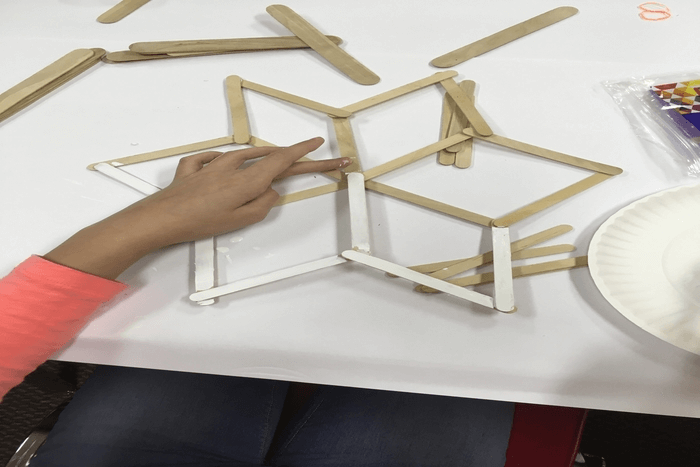 You'll love these living books for winter which bring learning alive when your kids hit the doldrums.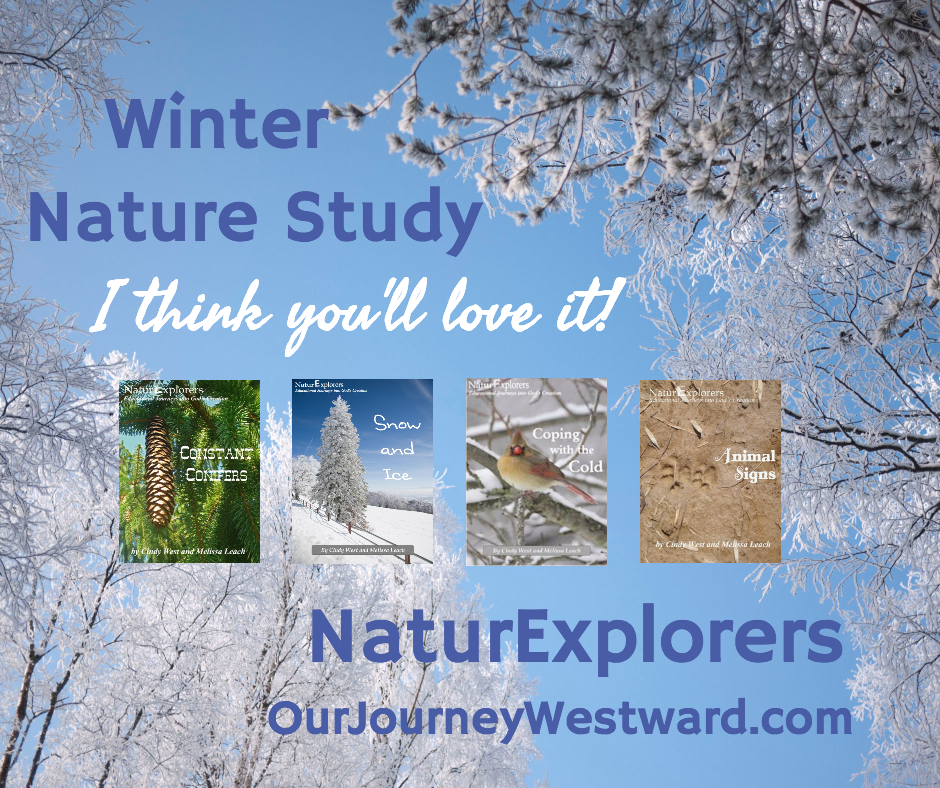 There are many ways to extend this activity:
Use the book Snowflake Bentley to learn about the man who studied snowflakes and invented the photomicrographic technique.
Research the science of snowflakes. Learn how snowflakes are made and what determines the shape of snowflakes.
Learn the seven shapes of snowflakes and then identify all of the shapes found in each snowflake type.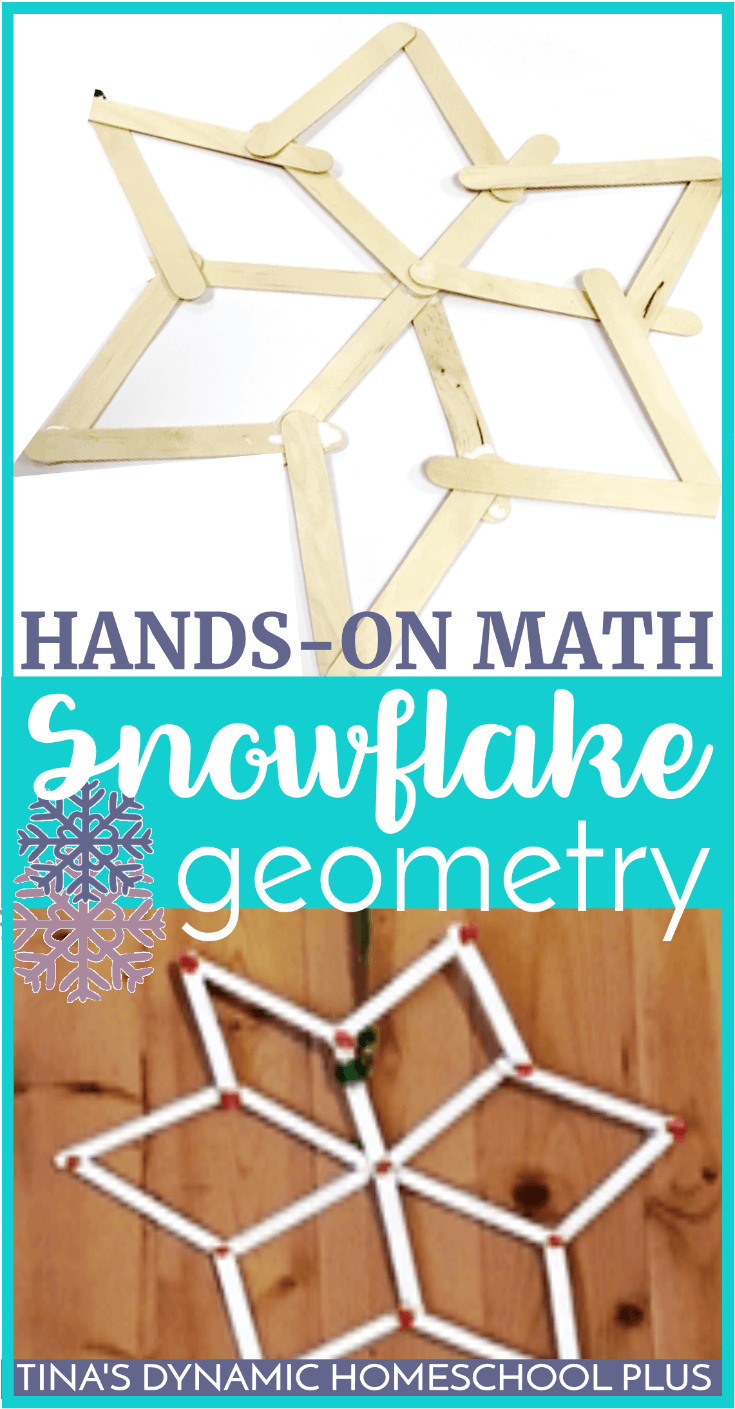 Add more math learning fun to your winter studies with these hands-on activities!