Continuing in our hands-on learning and focusing more on European countries this year, Tiny did a fun Polish paper-cutting activity. I have an upcoming unit study from STEAMworld Learning about Poland that I'm tickled to show you, but first I just have to give you a peek at this fun art project.
Appreciating Culture through Art
Have you ever head of Wycinanki? Yep, me neither which is why we were so excited to try it out.
At first glance you may think it's easy. I confess we thought the same thing. What could be so hard about cutting paper right?
Wycinanki or polish paper-cutting became popular in the 1800s and peasants used it to decorate their home. They would brighten up their white walls with beautiful colored designs or hang the paper art from the ceiling or beams.
There were a lot of scenes of natures, but they especially liked roosters. But that is not the only pattern, it seems as time goes on, more and more designs are crafted like flowers, stars, medallions and peacocks.

Tiny pieces of paper are cut out and glued together to form an intricate pattern. And the idea is to layer the tiny intricate pieces to form designs and color.

After reading about it, like a lot of places each region has it's own way of  doing it. One region typically stayed in one color while another area explored with multiple colors.
Of course, I always like easy so that is why we are using the crate from STEAMworld Learning because it comes with everything we need in one crate to do the project.
I rounded up some other Polish paper-cutting pictures from an art site to inspire me you.

Credit: Chicken Wycinanki by XxsLeEpINGsAiLoRxX on DeviantArt
You can see why the Polish people decorate with these beautiful crafts. Not only is the art soothing to do, but it gives the whole place a new look.

Wycinanki 1 by NeddieDavid on DeviantArt
We even saw some pictures with the designs done on eggs. What detailed work!

star – gwiazda by suzikraw on DeviantArt
I know you'll love this upcoming unit study about Poland which is geared toward middle school kids and the best way to kick off a unit study is always with a hands-on activity and fun.
Tiny enjoyed doing this rooster and we especially love having the patterns that came with the crate. I think you're kids will love this project. More to come soon!


If you're wanting to do a unit study about a European country, grab Switzerland Homeschool Geography Unit Study (and Lapbook) here. And there is no shortage of fun hands-on ideas in our series.
Day 1: Make a Hair Hygrometer, Day 2: Desert Sand Art, Day 3: Make Zopf (Swiss Style Bread), Day 4: Exploring Edible Cactus (Learning about the Desert), How to Build the Alamo: Day 5 Hands-on Learning (Free Texas Unit Study) and Geoscavenge – A Rock and Mineral Hunt: Day 6 Hands-on Learning, How Does the Power of Ice Shape Mountains? Day 7: Hands-on Learning,How Accurate is a Sand Clock? Day 8: Hands-on Learning, How a Pendulum Clock Measures Time: Day 9 Hands-on Learning Activities and 365 Days Hands-On Homeschool Activities – One for EVERY Day of the Year
Hugs and love ya,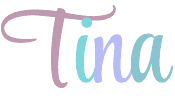 Don't forget to follow BOTH of my Pinterest accounts for AWESOME pins.
Visit Tina Robertson's profile on Pinterest.