I get the best jabs from all of you when it comes to starting on a new project for my 7 step homeschool planner.  I have had some homeschool curriculum planner covers in what I call my brainstorming file that I wanted to make editable.  I wanted you to be able to make your planners even more personable by being able to type in your family name.
Editable Homeschool Curriculum Planner Cover
However, those covers have stayed just in my brainstorming file until today.  Because I want you to have the hottest planner ever I struggle often with planner perfection.  Thanks to Tania who emailed me and got me excited about that idea again.  I know too that when I use beautiful classic paid fonts on the design part of the cover, you have to use default fonts on your computer when a document is editable.
Being able to resolve in my mind 1) that you don't mind downloading a free font and 2) that I can find a free font that pairs well with my paid fonts, I decided to go ahead and start with my first cover that has a place to type in your family name.
I have done all the work for you by choosing a free font that pairs with the paid fonts that I have on the cover.  You just need to be sure you know how to install fonts on your computer.  If you do not install the font I use on the document, a default font on your computer will be used and it could affect the way the cover looks. Important: This first cover has a box big enough for 9 characters. My last name is long so I used it for a sample.  If your last name is longer than 9 characters, please know that I will be creating more editable covers.
Too, this cover is undated, which is another nice feature for you.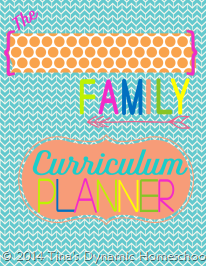 Here is the first cover above and I have named it "Coral Inklings".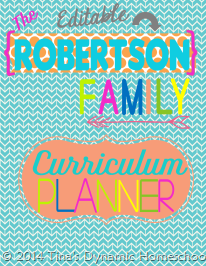 The picture above is how it looks when you type in your family name.
Like I mentioned, there will be several cover choices coming! I can't say when because I don't create like that.  If you have been following me for a while, you know I have many luvs and curriculum planners is just one.  My inspiration comes at different times throughout the year.
Guess what? You can grab this latest cover for just $1.50.
For my email readers, I am linking my shop page too for you so you can grab it there because sometimes my post doesn't get pulled through correctly.
I am so excited about unleashing this new set of covers and I hope it gives you some added spark to your homeschool planner.
Hugs and love ya,
Did you grab some of my free printables?
Linking up @ these fabulous places:

Finishing Strong Middle & High School Link Up | The Hip Homeschool Hop | Kids Learning Printables | Thoughtful Spot Weekly Blog Hop |Made By You Monday |