When the boys were real young, our first day of homeschool celebrations were simple.
Banana pancakes and french toast were some of their favorite breakfasts, so we celebrated with a special breakfast.
Homeschool Celebrations
As they got older, first day of homeschool celebrations became more involved.
Look at some of these ways to kick off your first day of homeschool and add some fun too:
1. Cook a special breakfast.
2. Go to the museum.
3. Spend the day at the beach.
4. Spend the day creating crafts.
5. Spend the day reading aloud.
6. Play board games all day.
7. Go to story time.
8. Go to the movies with other teens.
9. Spend the day at the pool.
10. Lounge at the library all day.
11. Go out for pizza.
12. Go out for ice cream.
13. Plan a field trip with your group (one of my very favorite because we all felt like we were playing hooky and we involved others).
14. Go ice skating (perfect because it's indoors and you can stay cool. We loved this).
15. Bake cookies.

16. Camp out for a night.
17. Start a nature journal.
18. Start off with art lessons outside (we did this and so much fun).
19. Start off with archery lessons (we did this one year also and the boys still remember).
20. Start off with a meal you would eat during a history period (we did this too and loved it).

Remember, there is plenty of time to hit the books.
Make the first day of school memorable each year by celebrating it.
Do you have any special traditions for homeschool that you celebrate?
Hugs and love ya,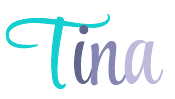 Also, check out:
Patience, Confidence, Knowing ALL the Right Answers NOT Required to Homeschool
Homeschool Organization – Free Morning Routine Flip Cards for the Littles
6 Ways to Organize Your Homeschooled Teen