It is a romantic and sad story told down through a few generations to the grandchildren.
During the American Civil War, as my great grandfather fought for the Confederacy he left his close and dear dying friend to make a daring trip back home to my great grandmother to let her know that her husband had died in war.
Not only did he comfort my great grandmother in the years to follow but he married her and had more children.
If he had not married her, my grandmother would not have been born.  You can see a picture of my great grandfather in our huge unit study and free lapbook that we did.
Not only are we still talking a century and half later about the American Civil war but we are intrigued by it.
So today I am sharing the unrivaled guide to Civil War activities for kids because hands-on history is the best way to make it personal to our children.
Civil War Edible and Food Theme
Make fresh butter
Make hardtack
Civil War: Make Your Own Hardtack and Johnny Cake
Authentic Civil War Gingerbread Recipe
Civil War Cornbread
Mason-Dixon Civil War Recipes. Recipes from both sides of the war.
What Did the Civil War Soldiers Eat? Helpful 7 page pdf.
Another Easy Hard Tack Recipe.
Cooking During the Civil War. Food substitution, food storage and recipes.
Totally Gettysburg Civil War Recipes. Cabbage Stew, Sausage and Apples and Confederate Shortbread and more.
American Civil War Story Recipes. Pumpkin Bread, Peas Pudding, Biscuits and more.
Lincoln's Corn Cakes a/k/a Hoe Cakes

Civil War Coloring Pages
Abraham Lincoln
A Soldier's Life in the Civil War
Over 20 coloring pages here: Confederate States, Jefferson Davis, Abraham Lincoln, and etc. Be sure to click BACK and Go to Next Page to get all of them.
Time for History: Union Cavalry Trooper, Civil War Lady, Civil War Officers, Young Civil War Couple and Drummer Boys.
Printable Colouring Pages: American Civil War Lady, Union and Confederate Soldier and More.
Abraham Lincoln Theme and Civil War
Abraham Lincoln Mask
Paper printable Abraham Lincoln
Lincoln log cabin with graham crackers
Make a Lincoln timeline
Another Lincoln log cabin craft
Free Printable Lincoln timeline
And another printable cut and paste Lincoln Timeline
Abraham Lincoln Unit Study
Make a Lincoln Mobile
Make a Lincoln Top Hat
Make an Honest Abe Mask
Write a letter to President Lincoln (inspired by an actual letter by an 8 year old)
Battle at Fort Sumter
First Battle of Bull Run
HL Hunley (Civil War era sub)
Comparing Texts with Early writers
Civil War and Slavery Unit Study
Learn About the Civil War
Underground Railroad Theme and Civil War
Printable underground railroad quilt code game
Free Harriet Tubman Timeline
DIY Constellation Tubes – Follow the Drinking Gourd
YouTube Music & Son – Follow the Drinking Gourd
Follow the Drinking Gourd – Sheet Music
Underground Railroad Primary Resources
Constellation Sewing Cards
DIY Constellation Quilt
Make Underground Railroad Lanterns
Create an Underground Railroad Paper Quilt
Prepare your bag for the journey
Toys and Games During the Civil War
Make corn husk doll
Make a Thaumatrope, also called "Wonder Turners".
Civil War Handkerchief Dolls
Let's Get Hooping – 4 Historical Games
How to Make an Old Fashion Slingshot
Make Stilts
Make a Dancing Button
Make Dominoes
Make Wooden Dice
Look here at Homestead Toys for many more games that were played during the Civil War period. Many of these things can easily be made at home.
Civil War Crafts
Whittling
How to Make Berry Ink
Make a time period drum
Characters to cut out as pop up
Canteen Paper Plate
Clothespin Doll Tutorial
Civil War Diorama
Free Miniature Paper Soldiers
Make a Jigsaw Puzzle of the States
Kids Activities at Antietam Battlefield
Make a Wanted Poster about John Wilkes Booth
Make Candles
Do Morse Code with a Flashlight
Civil War Lapbooks , Minibooks and Notebooking
Not everything is free on all the pages, but I am listing these lapbooks here because they help to stir the creative juice for things you may want to put in your lapbook or printables to make.
Civil War Lapbook – Homeschool Share
Civil War Lapbook and Notebooking Pages – Jimmie's Collage
Civil War Lapbook – Hebrews 1:10
Civil War Lapbook – Teacher Mom
Civil War Lapbook Binder – Home is Cool 101
American Civil War Slavery – from Practical Pages. Notebooking Page with two minibooks
Ten Famous Civil War Women Notebooking Pages.
Civil War Comes to Kansas Notebooking
Civil War Pages_1-5
Forts of the Civil War notebook page
Poetry Copywork Civil War  Notebooking Page
Slavery in America Notebooking Page
The Underground Railroad Notebooking Page

Free Reading and Discussion Guides
Institute of American History – Upper grades. Civil War 150 Readers. Download reading and discussion guides that include: a selection of primary documents drawn from the four-volume series The Civil War: Told by Those Who Lived It, published by The Library of America, with introductions by eminent scholars and discussion questions.
Mary Pope Osborne's – Magic Tree House No. 21 – Civil War on Sunday and No. 47. Abe Lincoln at Last. Click on book to get free lesson plans and guides.
Uncle Tom's Cabin – Reading Guide
Civil War Read Primary Resources and Letters of the Time
Civil War Love Letters
Read the Gettysburg Address
Letter from Civil War Soldier – .pdf download
Songs of the Civil War – 8 page pdf download with words of the songs and question and answer sheets. Click on the "icon" at the end of the post.
Economic Affect of Civil War
5 Economic Lessons Learned from American History
Civil War Time Period Clothing and Fashion
Make a Hoop Petticoat with Pattern
Make Lady's Shoes with Pattern
How to Turn a Modern Straw Hat into a Daytime Period Hat
Make Cockades
Make a Simple Chemise
Do a quick and simple 1860s Hairstyle
Make a Woman's Fan
Make a Zouave Fez
Free Printables Civil War
Civil War Crossword Puzzle
Another Civil War Crossword Puzzle – 5th grade
Mr. Nussbaum Civil War Activities and Printables.
12 Important People of the Civil War Printable Cards
Civil War Interactive – Media, Audio, Video
Civil War Soldier
The Underground Railroad – Escape from Slavery (With Free Teacher's Guide, Activities and Resources)
Mission U.S. – Treasure trove. It's 1848 and Lucy King is enslaved in Kentucky. Will she escape? Look at the Educator's Section for Overview, Background, Activities and Resources for several free helpful downloads.
The Dred Scot Decision. Nice simple and short video explaining the Dred Scot decision to help explain one of the causes of the Civil War.
Civil War Sequencing. Drag and put the timeline in order.
Categorize the States. Drag and drop the states either by border, Union or Confederate.
Civil War Jigsaw Puzzle – Abraham Lincoln at the Gettysburg Battlefield.
B & O Railroad Museum –  The War Came by Train. The Civil War was the first major conflict where railroads played a prominent role, and the B&O was the major line that straddled a divided country.
American Civil War Video for Social Studies
Fun With History – Many videos nicely done on a variety of subjects from the Clara Barton story, Naval Activity During the Civil War, Matthew Brady Civil War Photographer to Civil War Songs.
Movies on Netflix – Ken Burns: The Civil War, Death and the Civil War, Gettysburg, Mystery Files: Abraham Lincoln, Abraham Lincoln, Secret Weapon of the Confederacy, CSA: Confederate States of America and Ken Burns: The Address
For The Educator
The South Secedes  47 page .pdf Teacher's Guide
Cause of the Civil War 72 page .pdf with helpful background information
Teacher's Guide Civil War Music 8 page .pdf
Teacher's Guide The Nation Moves Toward War 7 page .pdf
Teacher's Guide Death and the Civil War 14 page .pdf
Teacher's Guide Civil War Medicine 10 page .pdf with vocabulary, lesson plans and background information. Grades 6 – 8.
Teacher's Guide Lincoln the Constitution and the Civil War. 26 page .pdf Nice!
Civil War Curriculum for Elementary, Middle School and High School
Dantes Prep The Civil War & Reconstruction – High School Advanced
The Life of a Civil War Soldier Teacher's Prep Guide – 24 page .pdf
To Kill and Heal Weapons and Medicine of the Civil War Teacher's Guide. 48 page .pdf. Super helpful.
I hope you find something in this round up that will spark a love of this time period in your children.
How about you?
Do you have a personal family connection to the American Civil War or like my grandmother use to call it, The War Between the States?
Hugs and love ya,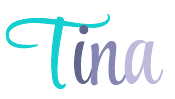 Did you check out my other Ultimate Guides?
This is also a blog hop.  I am a proud member of iHomeschool Network and this blog hop is organized by iHomeschool Network, a collaboration of outstanding homeschool bloggers who connect with each other and with family-friendly companies in mutual beneficial projects. Click the image below to visit all the other blog articles from the homeschool moms of the iHomeschool Network.
Save