You know our love for paper folding in our lapbooks and who can resist the hands-on of a pop-up book?  Tiny and I have had a hankering to do some in our upcoming unit studies.  To get us inspired, I have collected some history pop up printables, ideas and resources roundup.
Pop-ups are for any age and some of the pop-ups show that you learn other subjects beyond designing your pop-ups.
This first picture I really love because the eyes are cut out and the creator placed a different paper behind it to make moving eyes.  Wouldn't this make a nifty idea for a history portrait of a famous person?
Then the pop-up book about Ancient Egypt made over at Guesthollow just looks too fun not to make and easy enough to add to a page.
  (Picture Attribution: CornerstoneLAE)                         (Picture Attribution: Guesthollow)
Grab this free printable from Teacher Visionfor a pop-up book that reviews the origins of the Declaration of Independence.Add it to any American history unit study.
The next picture, which is pop up figures of the founding fathers looks like another easy project to make learning about history fun.  The founding fathers are simply glued on a page.  Wouldn't this make a nice trade off to a boring report on any person in history?
(Picture Attribution: Teacher Vision)          (Picture Attribution: Students History)
Though this next pop up, which is a medieval castle by Pukaca and is sold on Etsy, it may be worth the bucks.  If nothing else, I am inspired by the paper engineering of it.
(Picture Attribution: Pukaca on Etsy)
This next minibook of Leonardo Da Vinci's invention is just way too cool.  It was created by Sara Alvarez at Chapurreao Blogspot.  The pop-up contains four inventions and a work architecture of Leonardo da Vinci, a flying machine, a boat hydraulics, a war machine and a mechanical man.
It measures 2.1 cm wide x 2.4 cm high. Many parts of the machinery of each drop are printed on both sides.
(Picture Attribution: Sara Alvarez)
At least we can draw inspiration from it even if to just drool at the pages.
This next pop up includes a free ship downloadand it is from my very favorite pop up artist Robert Sabuda.  You know I have mentioned his books before because we collect them.  But this would make a great addition to an explorer's unit or even to our World of Columbus and Sons unit study. There are step by step instructions on his page.
The second picture is a pop up of a castle and he has a template too, along with step by step instructions on the page.
(Picture Attribution: Robert Sabuda)                (Picture Attribution: Robert Sabuda)
This next pop up is about the the 7 wonders of the Ancient World by Arteascuola.  She uses felt tip pens, scissors, colored cardboard strips and a ruler to create this interactive way to remember history.
Then the next pop is a fun one to do for a bit of art history and it's about Van Gogh and his chair.  Check out the instructions on the page Art with Mrs. Smith.
         (Picture Attribution: Arteascuola)                                    (Picture Attribution: Art with Mrs. Smith)
And then I found one more castle that gave step by step instructions on Dick Blick. Too, like the website says this is not just for elementary aged children but also for junior because it promotes awareness of not just history, but geometry.
The next pop is a free printable too at Ellen McHenry's Basement Workshopand it is a Pop-Up Bunraku Theater Scene to enhance your study of Japan.
(Picture Attribution: Dick Blick)                    (Picture Attribution: Ellen McHenry)
The next popup is an easy one for the littles. It is a Paper Powhatan Pop-Up Village by Flamingo Fabulous.  Depending on the age of your child, you could even have them draw, write or label the geography parts of it and/or locate geographical features.  It can't get any easier than this.
Then, I couldn't resist sharing the pop-up matchbook sarcophagus by Small World Land where they share step by step how they made the pop ups.  Too, she gives a link for a free template to use with this matchbook at Swat Bot or Raychels matchbox template.
(Picture Attribution: Flamingo Fabulous)                         (Picture Attribution: Small World Land)
Remember, pop-ups are not just for young children.  I am amazed at the feat of paper engineering if only we give it a try.  We will be trying one or two!  How about you?
Hugs and love ya,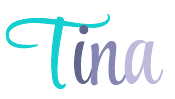 Check out some of my other hands-on ideas.
13 Free Printable History Board Games
Bring History To Life With Historical Costumes: Fun, Fashion and Unforgettable
Easy Hands on Homeschooling Ideas When You're Not the Bomb Mom